Roxane Gay For President, OK?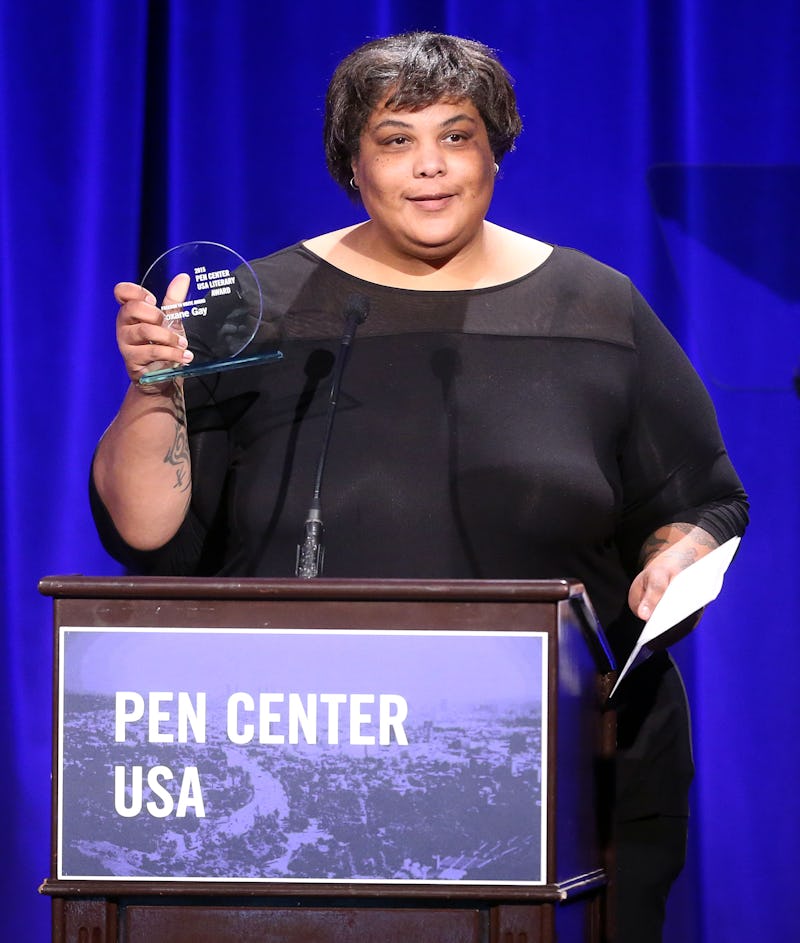 Frederick M. Brown/Getty Images Entertainment/Getty Images
Families from sea to shining sea gathered 'round TVs for the 2015 GOP Debate on Thursday night. It was kind of like any American pastime except, well, not. Instead of hunkering down together and tuning in for a Fireside Chat or being giddy with excitement for a Christmas Eve viewing of It's A Wonderful Life, we all held our breath, anxiously wondering who'd say the most offensive thing first and insult millions in the process. (So, OK, basically what's become the GOP's favorite American pastime, amirite?) And despite what the numbers will tell you, there was only one true winner, and she didn't even need to take the stage to take our hearts: Roxane Gay.
The Bad Feminist author announced earlier on Thursday that she'd be live-tweeting the Fox News-led forum and the tweets out of Gay's one-woman-led camp did not disappoint. Not only did she have better one-liners than Trump (a true fete, tbh), she stunned stronger than Cruz.
Gay didn't even tune-in for the 5 p.m. "Kiddie Table" debate (but then again, who did?), but she brought the heat to the 9 p.m. slot. I don't think I'm the only one who's now hoping for a Gay 2016 ticket. But while I hold my breath, see for yourself:
Image: Frederick M. Brown/Getty Images