Forever 21's Spinoff Brand F21 Launches In Canada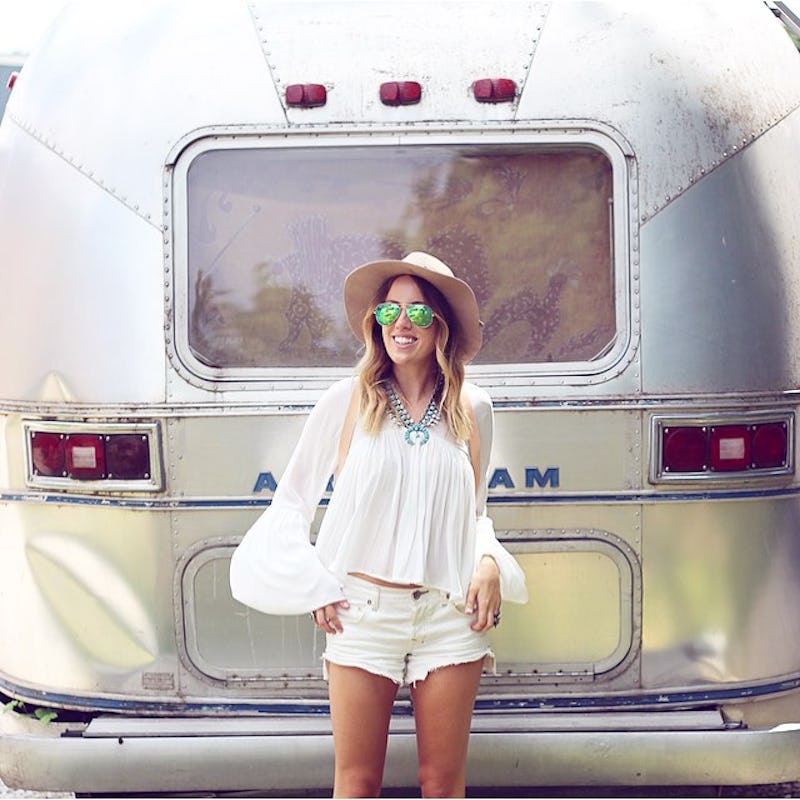 Hide your kids, hide your wife: Forever 21's spinoff brand F21 is opening its doors in Canada, and the new shop will target the entire family with a lower price point. The store, which will live in Windsor, Ontario, opens in October, after which another branch in Ottawa will open, according to WWD. The brand is expanding, and it's expanding fast for the True North.
Over the next five years, the brand plans to open 20 to 30 branches, says Linda Chang, Forever 21's vice president of merchandising, according to WWD. For a bit of history, Forever 21 first opened its doors in 2001 in Canada, and today, there's 31 stores in the country. The very first F21 store actually opened last May in California, but this is the first of the spinoff brand to open in Canada.
What's different with F21, you say? Well, the primary market isn't just teenage girls—everyone in the family will find something for themselves in this new store: boys, girls, men, and women included. And to make shopping easier for their customers, the store's layout has been specifically designed for a more efficient shopping experience.
With a wider audience also comes a lower price point: according to WWD, "Canadians will pay around $2.90 for camisoles and less than $10 for jeans, for example. But most items will be under $10 Canadian," said Chang. That's some pretty modest, affordable pricing! Customers in Canada will find prices between $1 to $20 depending on the item.
Since Forever 21 has pretty much dominated the teenage market, it only makes sense that they move on to a different audience. Personally, I'm picturing an Old Navy or Target-esque shopping experience, one that's proven to be successful for families that are looking for one place to find everything. It'll be interesting to see how they do if and when they expand in to the U.S.
Images: Forever 21, @loveretail/Twitter