3 Ways To Change Up Your Foundation Coverage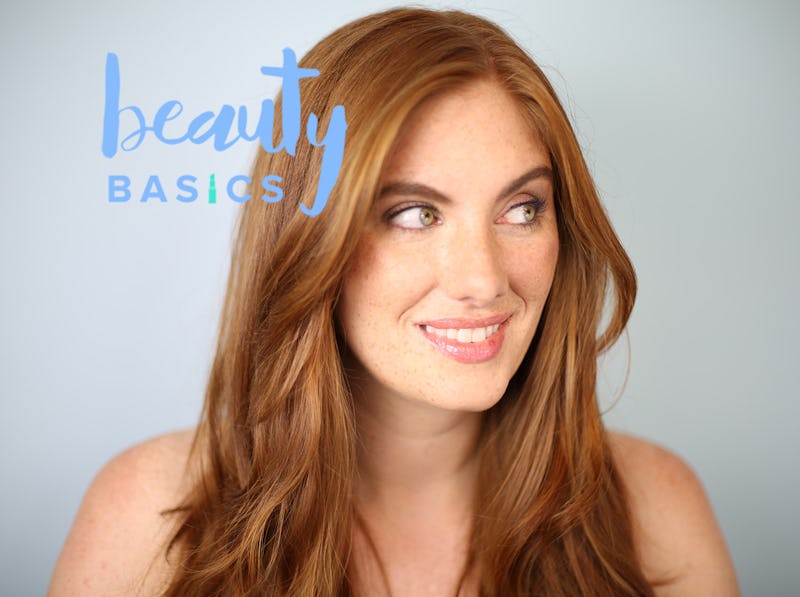 When it comes to makeup, changing up your look is simple. A bold lipstick or dramatic eyeshadow instantly amps things up, while a dab of highlighter on your cheekbones gives you a cherub-worthy glow. But to achieve a completely different vibe, you'll have to get to the bottom of it all: foundation. It's easy to figure out how much foundation to use for your tried-and-true look, but it's harder to gauge when you're trying something new. For example, your usual tinted moisturizer might look fresh and dewy for a trip to the beach or the mall, but it might not work when you want to achieve a perfectly done, glamorous feel. So in order to switch things up, you'll need extra products, trips to the store, and, of course, extra cash. What's a girl to do?
Mixing your everyday foundation into moisturizer is an easy fix, but it's not necessarily foolproof, and it's hard to get the mixture right. Cue CoverFX. With the help of their highly pigmented Custom Cover Drops, it's easier than ever to achieve any level of coverage — with just one product. Depending on your desired look, simply mix one to four drops into your favorite moisturizer, primer, or sunscreen, and voila: you're able to make formulas that range from super-light tinted moisturizer to total coverage foundation.
This post is sponsored by Cover FX.
For Day
For a day of shopping or lounging at the beach, less is more. One drop mixed with SPF 30 moisturizer brightens (and protects!) skin without looking overdone. And paired with bronzer and highlighter, it's the perfect daytime look.
For Date Night
When you don't want to go all-out but still want a polished look, medium coverage is key. Mix two drops into a dewy moisturizer, which will give you an even, glowing complexion. Pair it with a pink lip stain and brown liner, and you're set.
For A Night Out
It's time to bring in the big guns. Mix three to four drops with an oil-free moisturizer, which will keep you shine-free all night. A nude lip and smoky eye are the perfect match, and a bit of contour on your cheekbones will bring the drama.
Images: Emily Geraghty/Bustle; Makeup by Liz Oliver for Cloutier Remix