7 Iranian Fashion Designers To Keep Your Eye On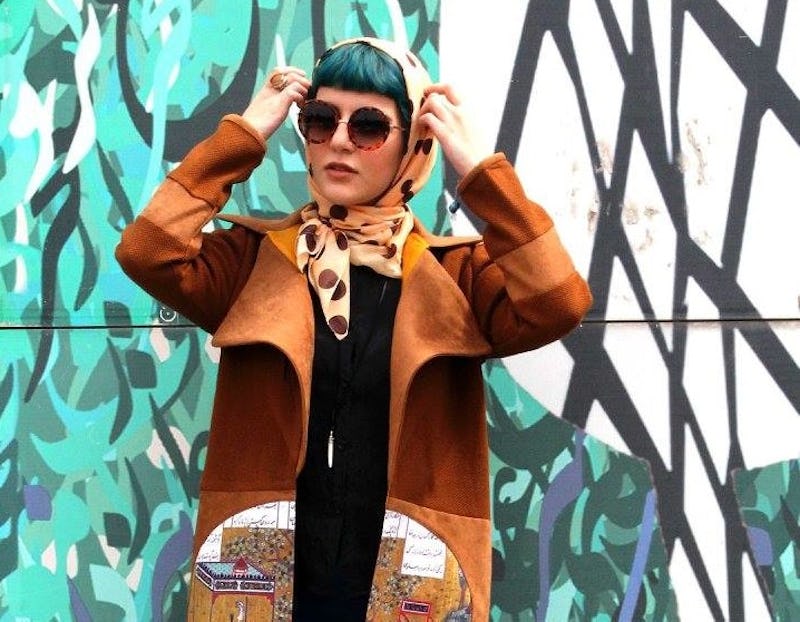 Until two and a half years ago, the fashion world in Iran was mostly forced to work underground. According to The Guardian, it wasn't until the director of Iranian modeling agency Behpooshi Sharif Razavi wrote Iranian supreme leader Ayatollah Ali Khamenei requesting insight on Islam's views of the fashion world that anything really changed. The Iranian fashion design industry had been at work for decades, of course, but behind closed doors — until it was decreed that Islam doesn't forbid fashion and modeling.
Since this revelation, the Islamic fashion world has come forward and started to claim its space in Iranian pop culture. In Iran's capital of Tehran, the first fashion week was even hosted in 2014, and the trend doesn't seem to be slowing down. As Razavi told The Guardian, "In around 30 years since the revolution, we saw around 10 to 15 catwalks in the country, but in the last year alone, we've seen more than 199."
While The Guardian has written about up and coming models in Iran, the designers behind the clothes and catwalks are arguably just as interesting. Some keep their work traditional and elegant while others make one-off, clashing patterned pieces. But all help keep the spectrum of Iranian fashion as varied as that of any other fashion week display. With the fashion design industry still only just coming into the open in Iran, here are some designers who deserve our attention as they become leaders in the sartorial world.
1. Naghmeh Kiumarsi
Naghmeh Kiumarsi uses bold colors and pattern combinations to make a statement without ever going over the top. The styling choices bring in Western trends with traditional Iranian styles.
2. Farnaz Abdoli
Farnaz Abdoli is the fashion designer, stylist, and creative director for leading Iranian brand Pooshema. Pooshema's collections are a fresh look at traditional clothing.
3. Shadi Parand
According to The Guardian, Shadi Parand has been making unique and interesting garments since long before fashion and modeling were perceived as acceptable pastimes in Islamic culture. Here's hoping she continues to make them for a long time to come.
4. Naghmeh Sadeghi
Naghmeh Sadeghi's haute couture fashion designs and artistic direction are a stunning dose of artistry.
5. Anar Design
These unique and fun designs draw inspiration from all over the world, with detailed pocketing and patches recurring throughout all the pieces and keeping Anar Design a one of a kind gem.
6. Neda Sadeghi
Neda Sadeghi's label Yasqueen (my favorite brand name ever) "is a glamorous symbol of Iranian luxury," according to its Instagram. It's been creating high fashion menswear clothing and accessories since 2013.
7. Saba Rad And Sana Rad
Saba Rad and Sana Rad's co-creation Anargol is an Iranian brand focusing on representing and celebrating culture through all things sartorial. According to Middle Eastern-focused news and media site Al-Monitor, the designers credit social media for their success.
These designers all know how to blend the old with the new, and perhaps that's what makes them each so intriguing.
Images: AnarDesign, Poosh E Ma/Facebook