YA Books That Will Keep Your Attention To The End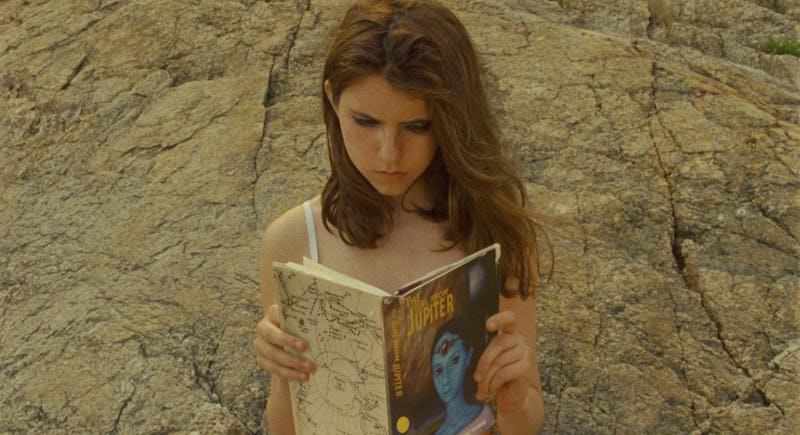 Sometimes what you really need is a book that will grab your attention from the first sentence and keep you invested until the end. Sure, there are plenty of amazing books that start out slow, or take some time to really appreciate, or maybe are even difficult to get through but rewarding by the end. There's something to be said for reading those books as well, but from time to time what you really need is a fast-paced, easy-to-get-into young adult book.
I love classics, bestsellers, and literary fiction, but I also love young adult fiction. Why shouldn't we all enjoy a bit of everything? As C.S. Lewis said, "A children's story that can only be enjoyed by children is not a good children's story in the slightest." The truth is that young adult stories sometimes have the most fast-paced, exciting storylines. After all, people are always saying that teens these days have shorter attention spans. Whether or not that's actually true, plenty of times the books are just that much easier to get into because the authors know how important it is to hook readers from the very first line. From sci-fi stories of parallel universes, to fantasy tales of assassins and superhuman abilities, to retellings of your favorite fairytales, the following books will be sure to keep you interested until the very last page.
Poison Study By Maria V. Snyder
Yelena is supposed to be executed, but she gets the chance to go free... if she agrees to become the Commander's food taster. This book will keep your heart racing throughout, as if you're the one about to take a bite of a potentially poisoned dinner.
What's Left Of Me By Kat Zhang
In the world of What's Left of Me, everyone is born with two souls in one body, but one soul eventually disappears and the dominant takes over. It's against the law to retain two souls, which is known as being a hybrid. But though it seems Addie took over, Eva is still there. You'll be on the edge of your seat with the first book in this series.
Grave Mercy By Robin LaFevers
Ismae trains at a convent... to become an assassin. She's eventually assigned to the court of Brittany, where she must protect the duchess by assassinating Breton noble Duval if he turns out to be a traitor. The only problem? She may or may not be falling in love with him. Poison! Intrigue! True love! This book has a little bit of everything, and though it's on the longer side, you'll want to finish it ASAP.
Ready Player One By Ernest Cline
Wade Watts is on a quest to find an easter egg in the OASIS, a virtual world created by '80s-obsessed James Halliday. But he's not the only one trying to unlock the virtual world's secrets, and he soon finds himself caught up in a race against the other "gunters" (egg hunters). I couldn't put this book down — everything from the pop culture references to the classic quest storyline had me so sucked in that I emerged feeling as if I'd been living in another world.
The Graveyard Book By Neil Gaiman
Nobody Owens was raised in a graveyard, and though he was raised by ghosts, he is very much alive. As he begins to enter the mortal world, he must use what he learned from his guardians to face both good and evil. This book will creep into your mind and not let you go until you finish it, from the dark first scene to the final page.
We Were Liars By E. Lockhart
Cadence goes on vacation with her family every summer, but something happened during Summer 15 that she can't remember. Now she's determined to find out. Beautifully written, mysterious, and haunting, this tale about a seemingly perfect family and the secrets they're keeping will keep you guessing until the very end.
Dangerous Girls By Abigail Haas
Anna can't wait to spend spring break of her senior year with her boyfriend Tate and her best friend Elise. But the trip suddenly turns dark when Elise is found murdered... and Anna gets blamed for it. As she races to prove her innocence and find the true killer, everything Anna thought was true comes crashing down around her. I told everyone I was busy so I could stay in and finish this book... the twists and turns will keep you flipping pages long into the night.
Red Queen By Victoria Aveyard
In Mare's world, those with silver blood have special powers and are members of the elite, and the "commoners" with red blood have to serve them. But red-blooded Mare changes everything when it's discovered that she, too, has superhuman abilities. This fantasy had a bit of everything: romance, twists, princesses, battles... the only thing that will make you mad is when you get to the last page and realize you have to wait to read the sequel.
Eleanor & Park By Rainbow Rowell
Eleanor sits next to Park on the bus, and that's how their whole story starts. This book is equal parts funny, sad, and sweet, and it will not only charm your heart, it'll bewitch your hands so you can't stop flipping pages.
The Name Of The Star By Maureen Johnson
Rory Deveaux is excited to start boarding school in London... until a series of Jack-the-ripper-style murders occur in the area. The worst part? No one seems to see the mysterious man around the scene of the crime, except Rory. This chilling tale will keep you up at night until you've finished the entire book (and turned on every light in your house).
The Red Necklace By Sally Gardner
Paris, 1789: Yann Margoza, a Gypsy boy, meets Sido, an heiress, and their lives intertwine against the backdrop of the French Revolution. This dark yet beautiful story will transport you to another era, until you won't be able to put the book down.
Book Of A Thousand Days By Shannon Hale
Based on the Grimm brothers fairy tale Maid Maleen, this story follows Lady Saren and her maid Dashti, who are locked in a tower after Saren refuses to marry a man she hates. Once you start this fairy tale, you'll have to keep reading until you know how it ends.
The House Of The Scorpion By Nancy Farmer
Matteo Alacrán is a clone of El Patrón, lord of what was once Mexico and is now called Opium. As he grows older and understands El Patrón's purpose for keeping clones, Matt must decide where his path will lead. This futuristic adventure will have you rooting for Matt at every turn, and you'll be hooked through the very end.
Vixen By Jillian Larkin
Gloria Carmody, Clara Knowles, and Lorraine Dyer are young women living in Chicago in the roaring 20s. Though they all have different goals in mind, they all face the challenges of life in the Jazz age. Basically, if you take Gossip Girl and set it in the 1920s, you'd get the Flappers series, and the first in this series will have you racing to finish so you can discover everyone's secrets.
Now That You're Here By Amy K. Nichols
Somehow, Danny finds himself trapped in a parallel universe — everything is slightly off from the world where he comes from. Eevee decides to help him in the name of science, but as she races to help him find his way home, she begins to wonder... does she really want him to leave? With the flips between universes, this book will keep you on your toes the whole way through.
The Looking Glass Wars By Frank Beddor
Alice in Wonderland gets the YA-treatment in this retelling: Alyss Heart escapes Aunt Redd by crossing into Victorian London, but Hatter Madigan knows she must return to take her rightful place on the throne. This book is so good that when I left for college, my brother stole it out of my room and put it on his bookshelf. If a book inspires "the bookshelf wars," you know it's a winner.
Image: Focus Features