Will 'Big Brother 18' Bring Back The BB Takeover?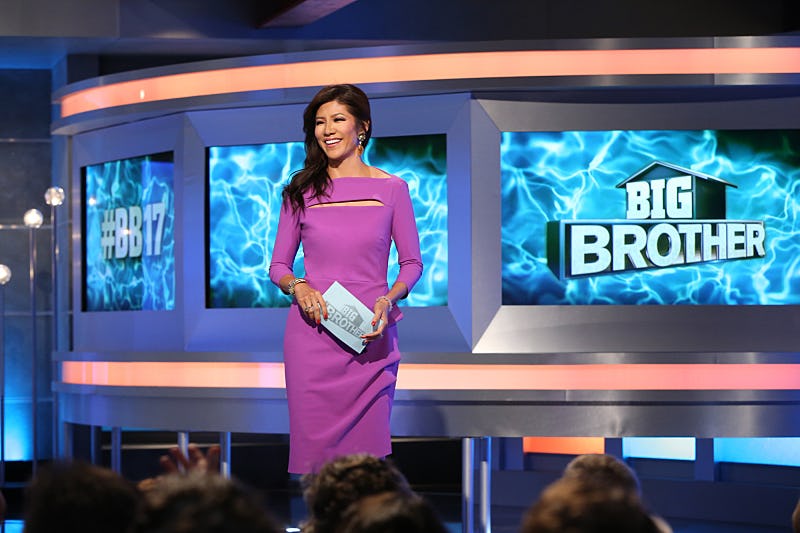 When Big Brother 17 started this summer, Julie Chen was all about the twists and turns. She was pushing the BB Takeover twist especially hard in the beginning, but since then, I've almost forgotten about it, because it came and went even quicker than the Twin Twist reveal. The premise behind BB Takeover was that someone outside of the house (likely a celebrity) would take over the house with competitions and twists that are all thematic. This fizzled out pretty quickly with no actual announcement that it was over. So will BB Takeover come back for Big Brother 18 ?
While no details about next season have been revealed yet, I wouldn't count on seeing BB Takeover again. It didn't even last this entire season, so why would Big Brother want to bring it back for another one? The weekly twists just disappeared out of nowhere, Chen stopped bringing it up on the show, and no one really complained when it was gone. Did fans not notice? Or did they just not care? It was probably a mix of both, since the twist never had any real impact. All it did was give the contestants prizes that had nothing to do with the game. For example, Meg won a cruise with Rob Gronkowski, yet she won no other competitions throughout the season. Imagine if that competition was for HoH or Power of Veto — Meg could have actually been given the chance to make some game moves.
The only way BB Takeover would work for Big Brother 18 is if there was a lot more effort put into it, and it actually had an impact on the game. Otherwise, I think we should all just forget that it ever happened and move on to the next twist. I would be completely shocked if BB Takeover actually returned to Big Brother, because it was never really here.
For more on this season of Big Brother, check out Bustle's podcast The Diary Room.
Image: Monty Brinton/CBS