This 'Growing Up Gotti' Star Is Now Married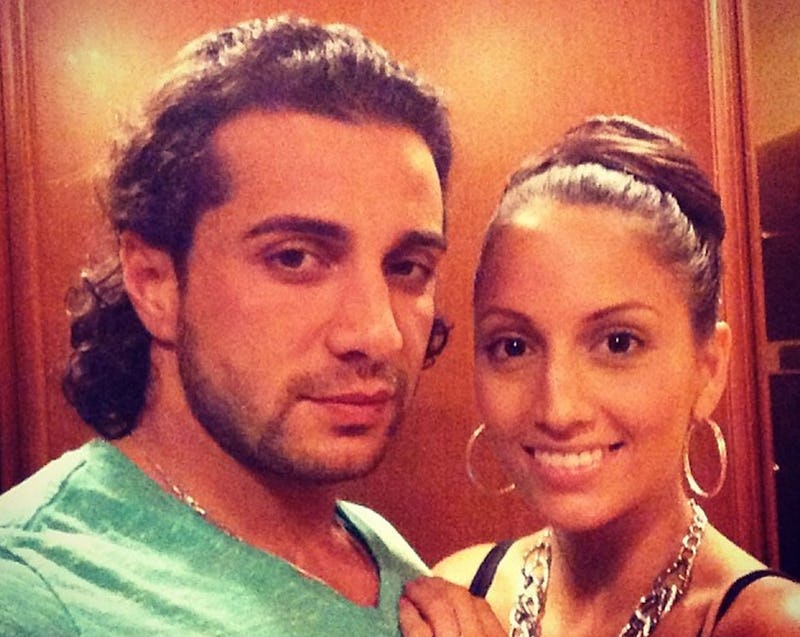 If you were a fan of Growing Up Gotti, then here's some news for you. John Agnello married Alina Sanchez in what appears to be a very over-the-top event held on Friday, Sept. 25 and lasting through Saturday, Sept. 26, Page Six reports. The wedding was reportedly held in Long Island at the Oheka Castle and included 500 guests. Apparently, the couple didn't want the party to end, because sources claim their nuptials began at 5 p.m. on Friday and lasted until 1 p.m. Saturday. If that isn't enough, there was a "multi-course meal" at midnight and a breakfast at 7 a.m. Whoa. Now that's a wedding!
In addition to the wedding lasting 24 hours, Page Six also reports that guests were required to give the bride and groom gifts worth no less than $5,000. They reportedly "raked in $2.5 million." That's a nice chunk of change. I guess it's always great to start out a marriage financially stable. Some sources are saying the wedding mimicked the ever-so-popular movie The Godfather. However, according to a spokesman for Victoria Gotti, Agnello's mother, told Page Six, "I think whomever is creating these stories has watched The Godfather one too many times."
Whatever the case, there were reportedly many famous guests in attendance, including John Travolta and his wife Kelly Preston, Entourage's Kevin Connolly, Younger's Debi Mazar, and Robert De Niro's daughter Drena De Niro.
Based on these photos it sure seemed to be a happy day for both Agnello, Sanchez, and their family and friends.
Congrats to the happy couple!
Images: John Agnello/Instagram