Shay Mitchell At The Airport Is All Of Us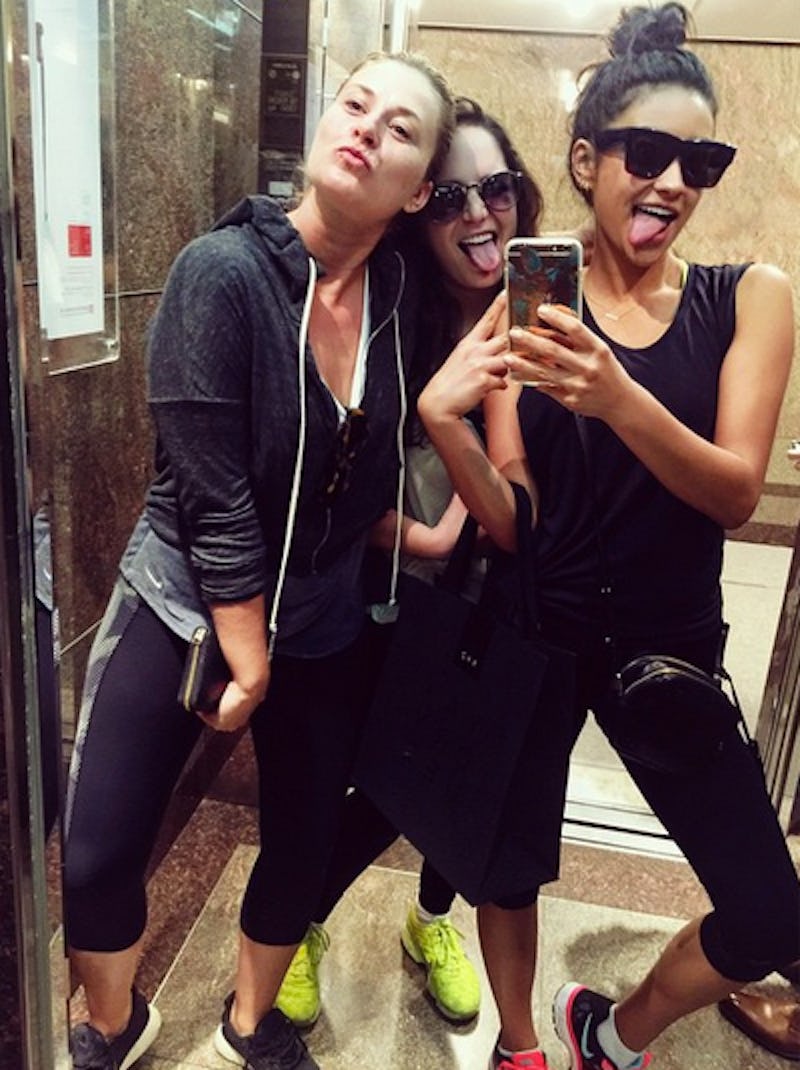 Celebrities are constantly arriving to the airport looking all dressed to kill, and let's be honest — it's just not how the average person travels. Shay Mitchell has the realest airport style of all based on one of her latest Insta snaps. This pretty little liar isn't lying about what it's like to travel and have jet lag, and it only further proves how down to earth she is.
In the pic, she's wearing a poncho and has a pizza sleep mask covering her face. To top off her ensemble, she's wearing bright green knee socks because who really GAF about what they look like at an airport? Oh, and did I mention, she's using one of those neck pillow thingys, too? And now I'm convinced — Mitchell is all of us with this latest style (or lack there of) move.
I so admire how she was able to capture everyone's airport mood with this outfit. Based on the photo's caption, the socks and mask were a gift from fans, which makes them even cooler in my book. This isn't the first time she's been the queen of laid-back style, though. She's definitely rocked a pair of sweatpants a time or two, and I love her for it.
I feel you, Mitchell. I feel you.
1. Snuggly
We can all relate to those down to snuggle moments.
2. Break Time
I don't know about the hike thing, but I could go for a break.
3. Jet Setter
She's got this traveling thing down pat.
4. Pajama Chic
Even her pjs are super stylish.
5. Workout Gear
She's a pro at wearing workout gear as daywear.
6. Busy
This is literally me.
7. Friday Feels
Who's ready for Netflixin' all weekend?
Mitchell is winning at this whole comfy-chic thing.
Image: shaym/Instagram (1)