Abbi & Ilana Do Halloween On Broad City Web Series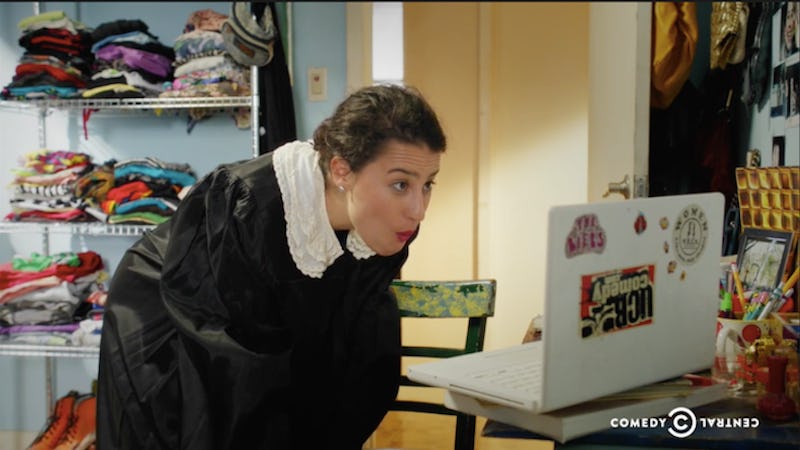 It's not easy waiting until 2016 to be reunited with Ilana and Abbi in Broad City Season 3. But you don't have to wait that long, because my two best friends (they just don't know it yet) have produced a Broad City web series — Hack Into Broad City — to tide you over. In the spirit of All Hallows' Eve, Ilana and Abbi discuss the upcoming holiday by revealing their costumes to each other, and once again, confirming why they're best friends.
ICYMI, Broad City actually began as a web series in 2009, so this isn't exactly new territory for the two leads. It is there — on your computer screen — that they found their current home, Comedy Central. In the sixth episode of Hack Into Broad City, Abbi and Ilana tackle the only time it's really societally acceptable to truly dress up as an adult: Halloween. The two BFFs run their costumes by each other, reveal their thoughts about the most powerful judicial women in the country, and of course discuss the elegance of muumuus. Because this isn't a Broad City webisode without a shout out to muumuus.
So what do the two decide to go as for Halloween? Check out the sixth episode below to see how Halloween plays out for Ilana and Abbi, and make sure to tune into Broad City when it returns in February on Comedy Central.
Images: screengrab/Comedy Central