6 Rock Veterans Who Made Comebacks, For Better or Worse, in the 21st Century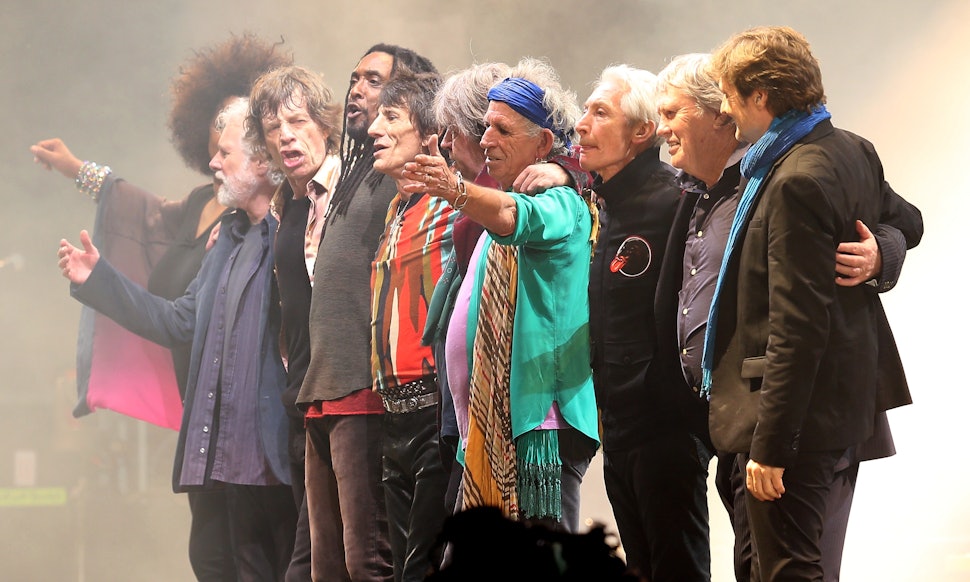 Matt Cardy/Getty Images Entertainment/Getty Images
So far, the 21st century has been a rather sad one for rock n' roll. It's becoming very clear that the sexy, shaggy-haired devils who were romping around in tight leather jeans in the '60s and '70s are aging after years of abuse and debauchery finally took its toll on their bodies. The passing of rock legends such as Dio (Black Sabbath), Jon Lord (Deep Purple), Lou Reed (The Velvet Underground), and most recently, Phil Everly (Everly Brothers) mark only a few of the tragic losses. It's the end of an era, so we classic rock fans are getting that sinking feeling of "Who's next?"
Luckily, many rock vets are doing reunion tours and even releasing new albums to the glee of legions of fans, old and young, who want to see their heroes perform before it's too late. These comebacks also give the younger generation the opportunity to hear a style of music that is mostly absent from today's mainstream. Of course, it's not exactly the same; some of these guys look like they're about to drop dead. Others seem to be trying too hard to stay relevant; regardless, it's impressive to see them get up there and do what they love, whether or not the results are actually any good.
Here are six rock stars who have recently made a determined comeback.
The Who
Despite the death of bassist John Entwistle and drummer Keith Moon, the remaining members, Pete Townshend and Roger Daltrey, still do a "farewell" tour every now and then. Along with re-issues of Quadrophenia in 2011 and Tommy in 2013, they gave a killer performance at SuperBowl XLIV complete with light-show.
Black Sabbath
Sabbath came out with their album 13 in 2013 without original drummer Bill Ward. Not only was his touch of jazz-metal drumming sorely missed, the album lacked the powerful riffs and creativity of the band's old music. And somehow, Ozzy's whiny voice was doubly annoying on this record. Worst of all, it was just boring. Save a couple of exceptional songs, let's just throw this album back "Into the Void."
Van Halen
Van Halen's twelfth studio album, A Different Kind of Truth came out in 2012 and was a commercial success, making no. 2 on Billboard. Though the first single "Tattoo" was rather off-putting, songs like "Stay Frosty" and "Outta Space" actually have an old-Halen vibe. It wasn't perfect but hey, it was a fair shot and showed off what a great shredder Eddie Van Halen really is.
Bruce Springsteen
New Jersey's long-time sweetheart Bruce Springsteen and his E-Street Band have barely taken a break after their 7-year hiatus in 1995. Personal biases aside, I must admit, age has not worn them: Springsteen isn't too shabby — he's still got the trademark growl (love it or hate it) — and the E-Street Band is still one of the greatest backing bands ever.
King Crimson
This one isn't quite out yet, but it's exciting enough to deserve a mention. Through numerous resurrections, progressive rock band King Crimson has managed to survive the test of time despite a changing lineup. According to guitarist Robert Fripp, lineup number eight is headed our way in late 2014. And get this: there are going to be not two but three drummers.
Rolling Stones
Who wouldn't still pay big bucks to see the Stones live? Maybe some people find it unappetizing to watch Mick Jagger strut around like he's still 18, but they've all got undeniable energy and spirit. None of them seem to be giving in just yet and look like they're still living the dream at every gig. But the biggest appeal in seeing the Stones is not hearing the music off their 2005 album A Bigger Bang, it's experiencing, to some extent, an important piece of music history.
Image: Andrea Sartorati/Flickr