5 female musicians snubbed by the Grammys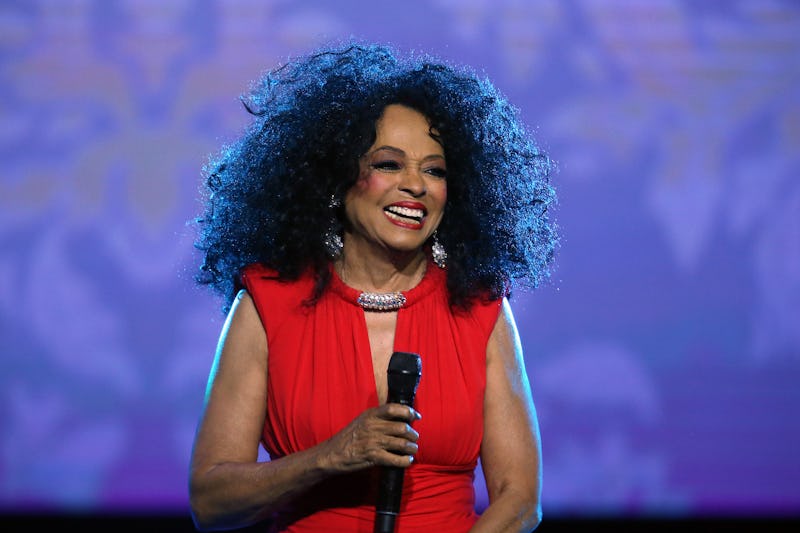 Omar Vega/Getty Images Entertainment/Getty Images
Grammy season is upon us and on Jan. 26, a long line of artists will walk off with their shiny new golden gramophones. This year saw a whole list of badass female musicians conquering the scene, from Lorde to Beyonce to Lana Del Ray, all of whom are nominated for awards. However, over the years, the Grammy society has snubbed some of the biggest names in music history. Here are some famous ladies who should have won Grammys but never did.
1. Janis Joplin
Although Joplin did receive a "Lifetime Achievement Award" from the Grammy society 35 years after her death, she never received this honor in her years as an active performer. Not only did Joplin have one of the most powerful and distinct voices in all of rock n' roll, but she also delivered with unparalleled energy.
Onstage, she looked like she was bursting with passion; she meant every word she sang and touched audiences with her boundless spirit. Vocally, few can compare – just listen to the crazy vocal runs in songs like "Cry Baby" and "Kozmic Blues." Joplin could make sounds that I'm not quite sure even exist for anyone else. Her legendary 1971 album Pearl was a huge success, peaking at #1 on the charts for 9 weeks straight — that's no small feat. What's more, she was a strong woman who made it in a business dominated by men, not as an outsider but as an equal.
2. Björk
The Icelandic singer has been nominated for a Grammy every year from 1996 to 2002, and lost 14 times to acts including the White Stripes, Radiohead, and Nirvana. Ouch. Even though these were tough competitors, Björk's musical innovation should not go unrewarded. The instrumentation in many of her songs is beautiful and creates an ethereal atmosphere. The awesome crossover between industrial and psychedelic rock in "All is Full of Love" is typical of the singer's adventurous songwriting. Some of the albums that have won Best Alternative Album lack this quality of experimentation.
Let's face it: as much as I adore Nirvana, there is nothing particularly creative about their MTV Unplugged album which won the Grammy in 1996. Of course, the Grammy does not and should not award music for the sole reason that it is avant-garde or eclectic. Björk is also an incredible singer. Her voice has a very spacey and gentle quality but it can get surprisingly gritty as well (check out the crazy screams in "It's Oh So Quiet"). Along with her songwriting prowess and several critically acclaimed albums, she should have been an easy winner on several occasions. Luckily, Björk has received various other accolades from sources other than the Grammys, so we'll let this one slide.
3. Heart
Here's yet another slight to classic rock. Besides being the heart and soul of women rockers everywhere (excuse the awful pun), Heart is also one of the most commercially successful bands ever. With Ann Wilson's insane vocals and guitarist Nancy Wilson's magic fingers, Heart was among the rock groups that dominated the '70s. Though they are often described as a hard rock band, they were so much more; songs like "Dreamboat Annie" incorporate folk and orchestral arrangements. Unfortunately, the best and most famous Heart songs such as "Barracuda," "Crazy on You," and "Magic Man" were released in the '70s, before the Best Rock Song category even existed. Despite receiving four nominations later in their career, it's a shame that Heart's best works were never contenders in the Grammys.
4. Regina Spektor
Spektor is somewhat new to the music world and is currently nominated for a Grammy for her song "You've Got Time." Perhaps it's not as huge a deal that she hasn't won this honor as it is for some of the others on this list, but still, there are certain songs in her repertoire that never received much commercial attention when they absolutely should have. Her unique voice and intelligent lyrics set her apart from her peers. "Samson," which is probably one of Spektor's more famous songs, is haunting and beautiful. Unlike a lot of new music, it's produced with so much delicacy and artistry; it's the furthest thing from overdone. The lyrics are touching, weaving between the Biblical story of Samson and Delilah and the life of a cancer patient.
Many of her songs contain literary allusions ("Oedipus") as well as references to classical music ("Lacrimosa".) It's really amazing how she's able to bring in such diverse influences into her songs while coming up with compelling melodies and hooks; it's certainly a lot cooler than a lot of the auto-tuned bullshit that gets airplay these days. Since the Grammy committee apparently doesn't just base their nominations on what's most popular (as seen from their exclusion of Justin Timberlake this year), Spektor should have caught their eye. Well, better late than never. Here's wishing her the best of luck this year.
5. Diana Ross
Diana Ross is probably the most shocking omission. Like Janis Joplin, she also received a Lifetime Achievement Award way after her most successful years. It seems too much like an afterthought and Ross deserves better. From her time in The Supremes to her years as a solo artist, she revolutionized the music world for soul and R&B artists. She had a record-breaking 70 hit singles over the span of her career, earning her a place in the Guinness Book of World Records as the most successful female musician in history. Yet, none of these hits, which included "Endless Love", a duet with Lionel Ritchie, as well as her version of "Ain't No Mountain High Enough," ever secured the win. It's a travesty considering Ross' legacy.