Fan Of 'DWTS' #TeamSlayes? You Need To Know This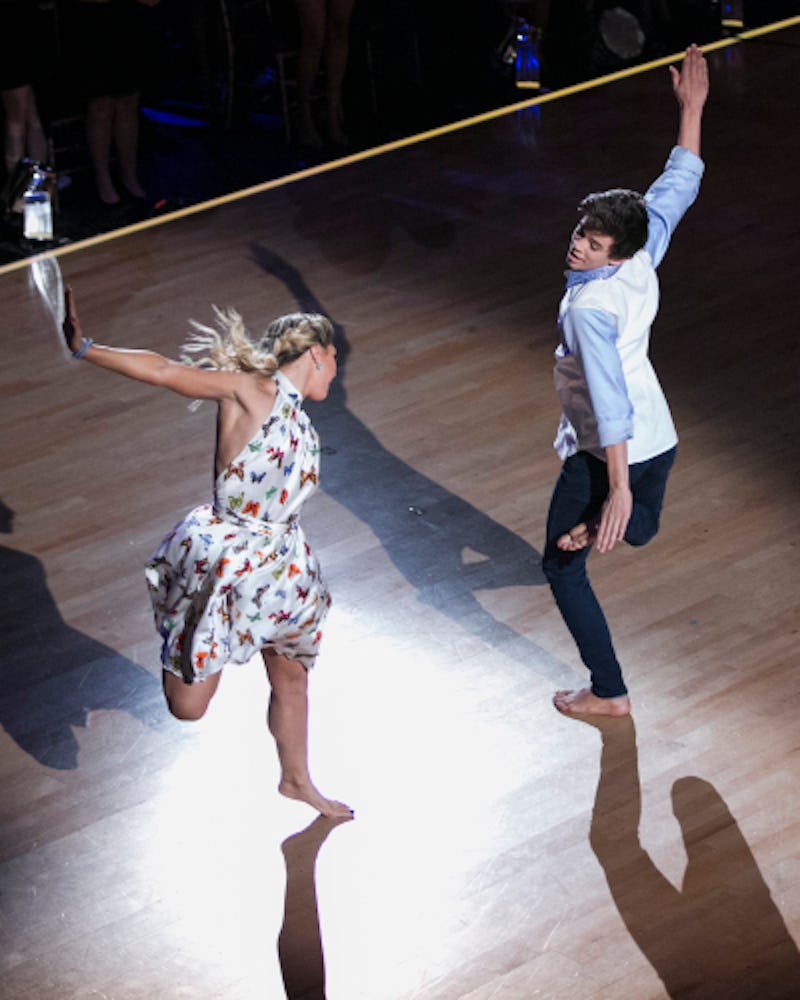 I mean, whoa. Wow. I am a million percent shocked right now, you guys, and it's all the fault of Dancing With The Stars. My boo, my 15-year-old Vine star Hayes Grier and partner Emma Slater have been eliminated from Dancing With The Stars during Week 7. I am sad, y'all. The night started off well enough—Hayes and Emma danced a waltz to "Once Upon A Dream" from Sleeping Beauty (or Maleficent, if you're in the same age group as Hayes), and they did a beautiful job. It was no perfect score or anything, but it was more than a serviceable number.
Later, Hayes rocked his solo with Emma during the team dance session (it was Halloween week, lest you forget with all of the werewolf costumes and creepy teeth)—Julianne even singled him out to say how good he was! But, I suppose, it was all for naught. The bottom three couples were Hayes and Emma, Tamar and Val, and Mark and Alexa, and #TeamSlayes turned out to be the pair with the lowest scores. Everyone was super surprised, to say the least, and Hayes was pretty visibly upset. It's easy to forget that he's only 15, and this is a lot for any teen to handle. Needless to say, the #TeamSlayes fan base took to social media and they were also not at all happy about the elimination.
The shock and anger by Hayes' Internet fans makes me think that no one of them actually voted for Hayes. The scores on Dancing With The Stars are not just calculated from the judges' scores—the votes are factored into it, too. Did Hayes' fans vote hard enough? Were they pushed aside by voters for other, more established (and older) acts like Andy Grammer and Nick Carter? The world may never know. But don't fret, Hayes—you're still A+ in my book.
Images: Adam Taylor/ABC