Literal Idiom Cartoons Will Warm Your Nerdy Heart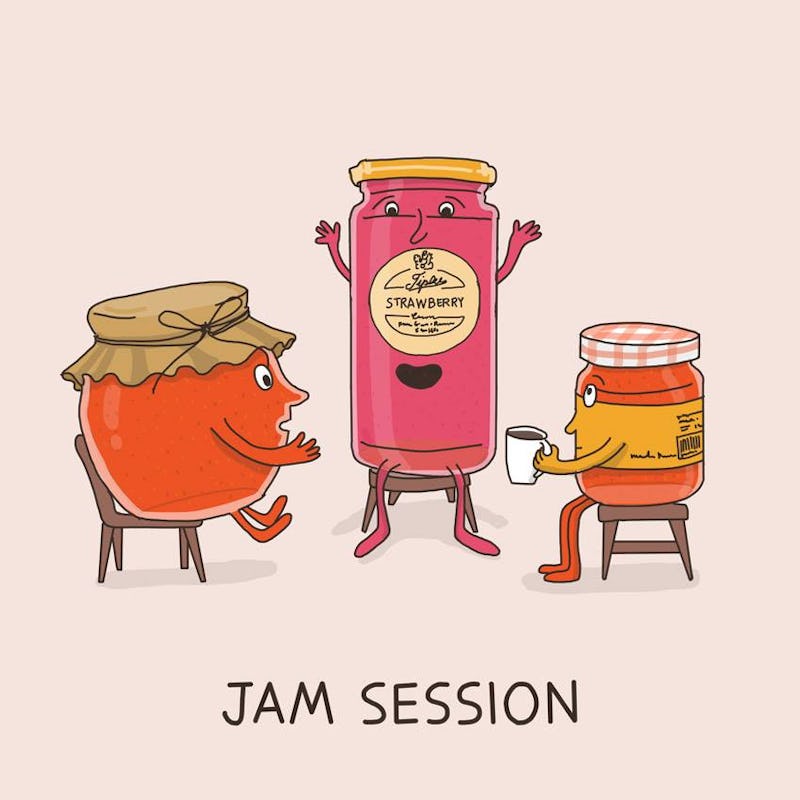 If you've ever questioned your faith in humanity simply from our inability to use the word "literally" uh, literally ... this is probably the site for you. Keren Rosen may be a talented designer and illustrator, but when it comes to her art on Dings and Doodles, it's her wit that's winning out: her cartoons are based on literal idioms, if they were taken seriously. Think: an army general with "encyclopedia" badges: "general knowledge." Or a bottle of soda with a bowl and whisk: "baking soda." Starting to get the picture? (Pun intended. I can't stop.)
Interestingly enough, it's Keren's background in illustrating that makes this story all the more fun. She studied at the Bezalel Academy of Art and Design in Jerusalem, Israel, and majored in Industrial Design. After that, she was a designer at two world-renowned companies: Aqua Creations, a lighting and furniture atelier headed by designer Ayala Serfaty, and then Apos, the orthopedic company at which she designs shoes and accessories from conception to manufacturing. (Yeah, woah. Get it, girl.)
But despite all this, it's really her personal projects that are beginning to take center stage. Check out some of her work below, on the official Facebook page, or purchase it for yourself!
A cowboy holding his horses
A big black "spot" that's blind
Soda that's baking
Shopping for windows
Check out the more of her work here.
Images: Courtesy of Keren Rosen