Asher Rapped On 'HTGAWM' & It's A Must-See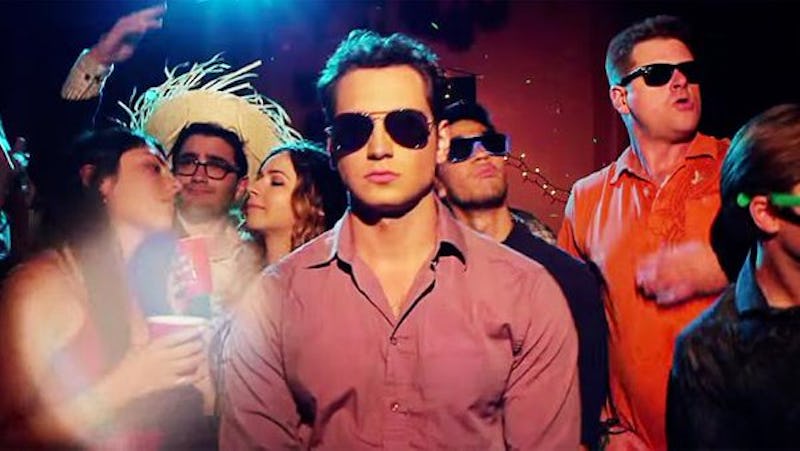 Not gonna lie, I capital L-O-V-E Matt McGorry, and I think he's absolutely hilarious. So, it was a nice break from all the Asher/gang rape talk this week on How To Get Away With Murder when a video of Asher rapping was uncovered. The origin of the video is a little dubious, though. Turns out his character shot it at Trotter Lake, during a party where Tiffany was raped, but Asher didn't know that at the time. Of course, he later covered it up which still makes him a huge part of the problem. But, let's focus on something less depressing for a minute and talk about how much I love Matt McGorry and his hilarious in-character "Bye Felicia" rap on HTGAWM .
The video was actually shot awhile ago and included with the DVD set of Season 1. But, a clip of it was resurrected on Thursday's episode when the Keating 5 tried to figure out what his Trotter Lake secret was and uncovered this ridiculous, but hilarious video. Complete with silly dancing and lyrics ("I know how to work, I don't need a teacher. You come on all tough, we be like, 'Bye Felicia.'") it's McGorry at his finest. OK, maybe it's not as good as him dancing to "Hollaback Girl" in Orange Is The New Black, but it's close, guys. Really close. Enjoy.
And here's "Hollaback Girl" for old time's sake:
Bless Matt McGorry, honestly.
Image: Screengrab/ABC