Durrani Makes A Big Decision On 'DASH Dolls'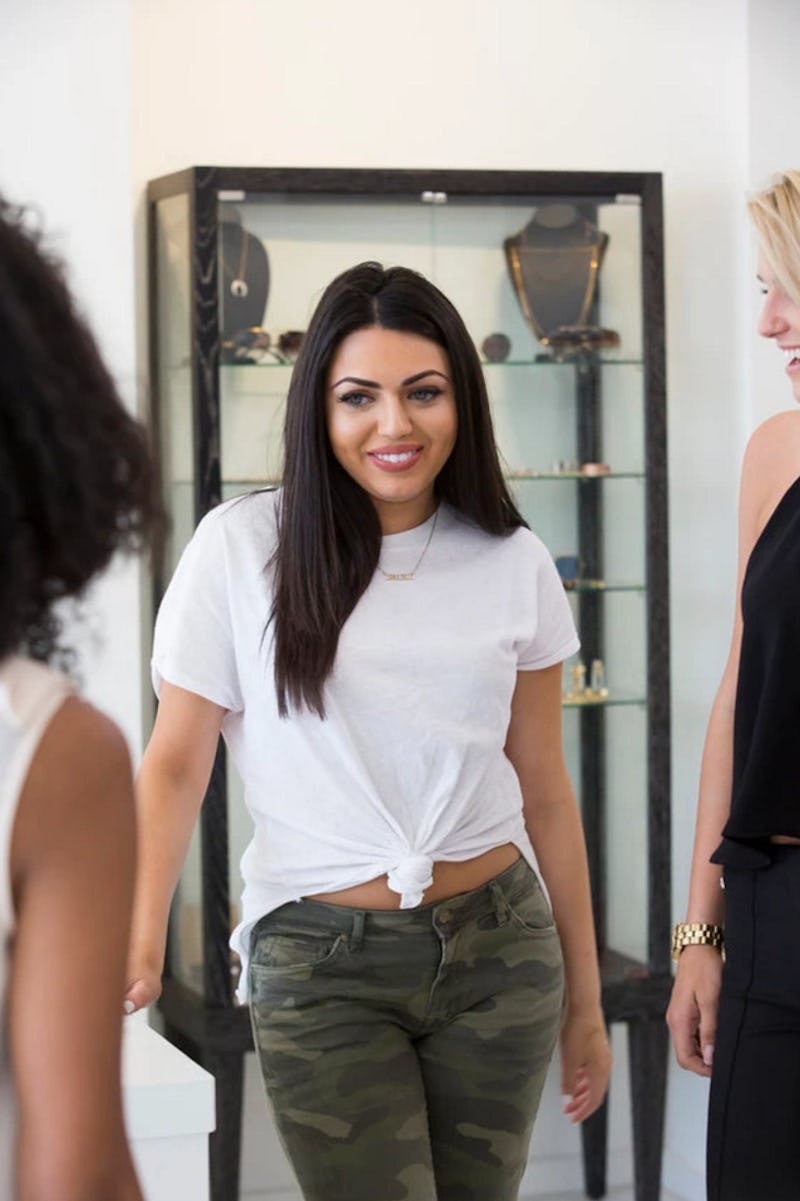 Now it's time to say goodbye to all our company. D-A-S-H. (Hope you get a second season, DASH Dolls!) D-O-L-L-S.(Why? Because I like you.) F-I-N-A-L-E. On Sunday night's DASH Dolls finale, Durrani and Shalom finally learn the answer to The Question of the season: Will Durrani's traditional Muslim parents approve of their daughter dating a Jewish man? Unfortunately, the answer is not a good one. At the beginning of the episode, Durrani decides it is time to tell her family about Shalom. She confides in her brother first, and he warns her that their mother and father will be "disappointed." But before she gets a chance to talk to her parents, her brother spills the news. Durrani's mother and father disown her.
And yet, this does not tear apart the pink Bentley-crossed lovers: near the end of the episode, Shalom and Durrani discuss their relationship. Shalom asks his girlfriend if she is serious about the relationship, wants to know what she wants to do about her parents, and tells her he doesn't want to waste his or her time. Durrani assures him that she is serious. And then, she asks Shalom if he wants to marry her.
"We spend a lot of time together," Shalom replies as a smile spreads across his face. "You should put one and one together. What do you think?"
Durrani tells him she loves him and that she wants to spend the rest of her life with him. And then, she tells him that she will convert to Judaism so they can tie the knot one day. AWW.
Crossing my fingers that this show is given a second season. If Durrani and Shalom get engaged/married, I want to be a part of it. And by "be a part of it," I mean "watch it on TV."
Image: Dale Berman/E! Entertainment