What's Melody Doing After 'DASH Dolls'?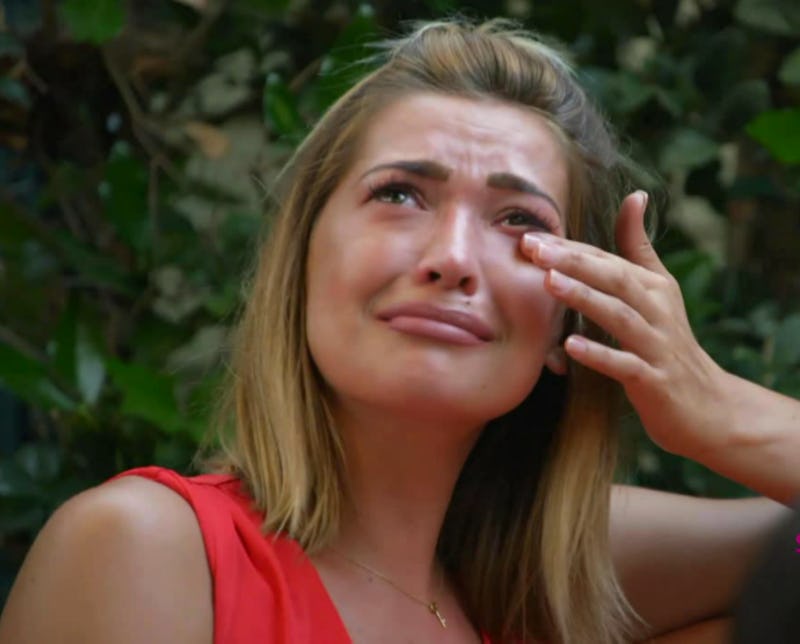 Dang, if there was an award for Most Emotionally Draining Season Finale Of A Reality Show, the DASH Dolls Season 1 finale would probably take home the trophy. And if it did not win the title, it would definitely be nominated. No question in my mind. One of the bigger dramatic moments of the episode: Khadijah and Malika fired DASH employee Mel. The reason: Mel's modeling career was getting in the way of her DASH job (i.e., she'd missed one too many shifts). Her coworkers/costars/friends were devastated to see her go. The waterworks commenced. And that's how the episode (and season) ended.
Oh, that's how we're going to finish up the season? We're going to sign off with bittersweet tears? I thought as the finale drew to a close. That's kind of a bummer. Sure, Mel's going to be fine and her modeling career seems to be going well and everyone will probably stay friends, but a group of pals sobbing wasn't the note I wanted to end on. Where's Shalom with the shuffleboard high fives when you need him?
Ah, but I digress. My apologies. Where was I? OH, RIGHT. I wanted to see what Melody Rae Kandil's life is all about now. So what is the basketball player-turned-model doing these days?
She's All In On Her Modeling Career
She's posted a lot of modeling pics on her Instagram account, but I couldn't not highlight the wonderfully weird video she recorded after a photo shoot.
(Great. Now I want Jack In The Box.)
She Was Part Of A Real-Life E! Reality Show Crossover
...Er, sort of. Mel took a class at Cycle House, aka the spin studio from E! reality series Hollywood Cycle. CLOSE ENOUGH.
She Wants To Keep Certain Areas Of Her Life Private
Hey, I get it. You keep doing you, Mel.
She & Taylor Celebrated Their Birthdays Together
AWWW.
It's as the old saying goes: A coworker who is always down to cover your shifts is a friend for life.
Image: E!