You're Going To Want This Sexy Coffee Table Book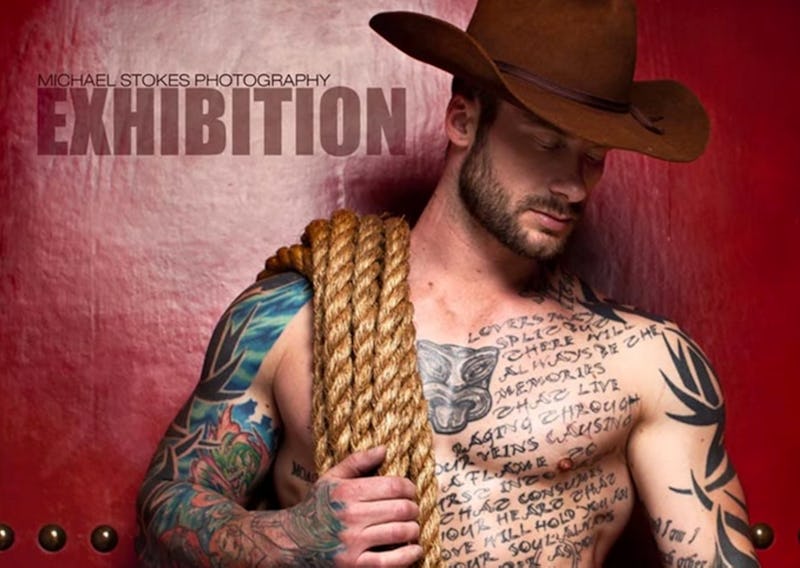 Your coffee table is about to get a whole lot steamier, because those sexy wounded war veterans that got everyone a little hot under the collar back in the summer are about to be released in glorious hardback (heh, hard). Photographer Michael Stokes specializes in male figure studies, an area that can often do little to combat idealized notions of attractiveness — but his photos are a little bit different. In Always Loyal , which comes out on November 15, Stokes takes disabled people — who are usually represented as tragic, tokenized figures when they are represented at all — and shows them off as something else: sexy.
It all started when Stokes met war veteran Alex Minsky, who wanted to pursue a career in modeling despite his amputated leg. Stokes soon realized that the sorrowful mood of most amputee photography, and its focus on the missing limb(s), was not the right approach here. Minsky is young, healthy, and attractive — and there's a lot more to be said about him than what he's missing. This inspired Stokes' famous photo series of nude amputees, which all focus on the subjects' vitality and strength without erasing their disabilities. Unsurprisingly, the photos were a huge hit.
The Kickstarter to fund the publication of the Always Loyalcoffee table book smashed through its target within hours, and ultimately raised over $400,000 (for a target of $48,250). Not only does this mean Always Loyal will be on coffee tables across the country, it also means Stokes had enough to spare to donate a generous $20,000 to the Semper Fi Fund, a charity that benefits wounded soldiers. And yeah, I did Latin at school so I can tell you what Semper Fi means: always loyal.
Image: Michael Stokes/Kickstarter