Clark & Ellen Griswold Are Coming to TV!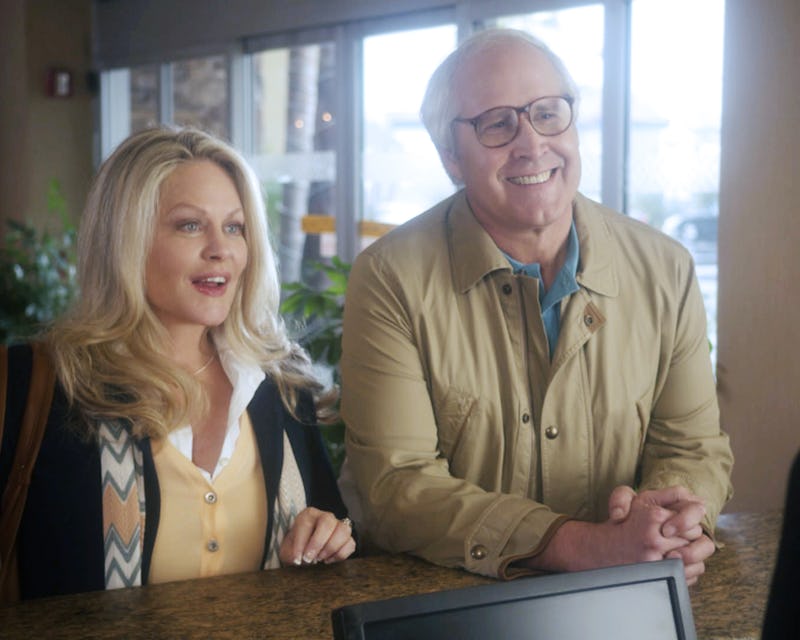 Pierce Hawthrone may be long gone on Community thanks to a bunch of drama between Chevy Chase and the show's producers that resulted in him breaking his contract, but, apparently, that hasn't deterred other networks from working with the dude. According to Variety, Chevy Chase is developing a new series over at ABC, co-starring his former National Lampoon's Vacation co-star Beverly D'Angelo. So, it's sort of like a reunion! In a way.
The new series, which is untitled at the moment, will focus on a married couple, portrayed by Chase and D'Angelo, who are raising their grandchildren. It's not clear why they're raising their grandkids, but OK, we'll go with it. It's reportedly based on an original idea by Aaron Kaplan, who has executive produced shows like MTV's The Inbetweeners remake, ABC's The Neighbors, and ABC's GCB. He was apparently a big fan of the National Lampoon's Vacation franchise, so he approached Chase and D'Angelo with the idea.
No word yet on when we should expect this show on the air, but ABC has given it a production commitment — other details like a writer, director, and studio still have to be figured out, so, y'know, there's a lot to get done before this show gets a premiere date. Still, exciting news for Vacation fans!
Image: HomeAway, Inc.