The "Black Jeopardy" 'SNL' Sketch Wasn't Great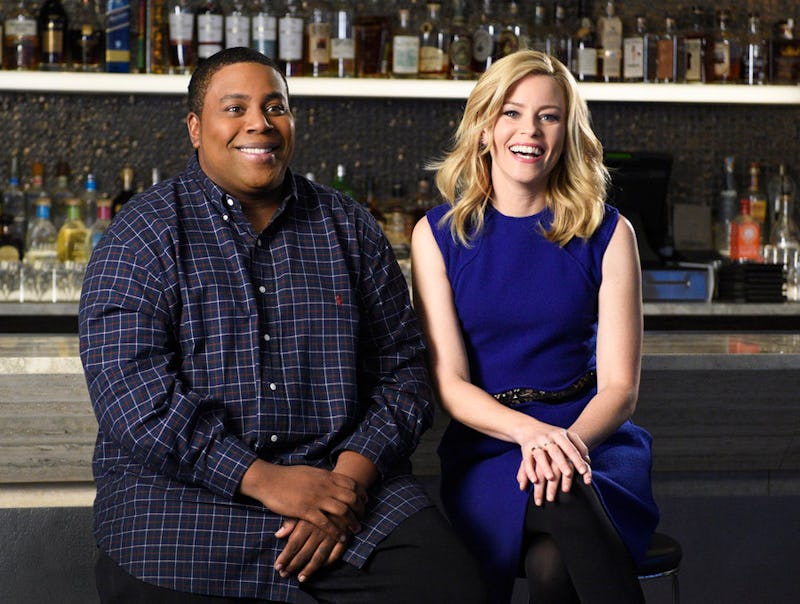 Oh, Saturday Night Live. Elizabeth Banks is the host I've been waiting for. She's a comedic powerhouse, both as a performer (love her in Wet Hot American Summer and Wet Hot American Summer: First Day of Camp) and a director. (She directed Pitch Perfect 2, and is going to do the sequel). So I'm disappointed that, her first sketch out of monologue, she was stuck doing a questionable "Black Jeopardy" sketch on SNL .
The idea behind the sketch is exactly what it sounds like: A separate version of Jeopardy for African Americans that has stereotypical questions only African Americans would know the answers to. The "joke" is supposedly that Banks' character somehow gets on the show by mistake — she "doesn't see color" — and then is unable to answer any of the questions because of her whiteness.
One category in this alternate game show? "Who Tryna?" (Oof.) The question: "Who's tryna act like Jesus don't exist?" Answer: "What is Starbucks?"
Yeesh. I'm not sure who we're supposed to be laughing at in this sketch. Is the joke the stereotypical slang used in the phrasing of the questions and answers, or are we supposed to be laughing because Banks' character just doesn't get it? Either way, it seems questionable at best.
I will say one positive thing about the sketch: At least they had a diverse enough cast to do it. Kenan Thompson was the host, and Jay Pharoah and Sasheer Zamata were the two contestants opposite Banks. This is a big jump up from the recent Kerry Washington episode, where she joked that she had to change costumes mid-sketch because they didn't have any female African American cast members and couldn't have both Michelle Obama and Oprah in the same sketch. Still, I'm not sure if this is great progress, but I'll let you decide for yourself.
Watch the full video:
Image: Dana Edelson/NBC