The Best Of The Face Swap Live App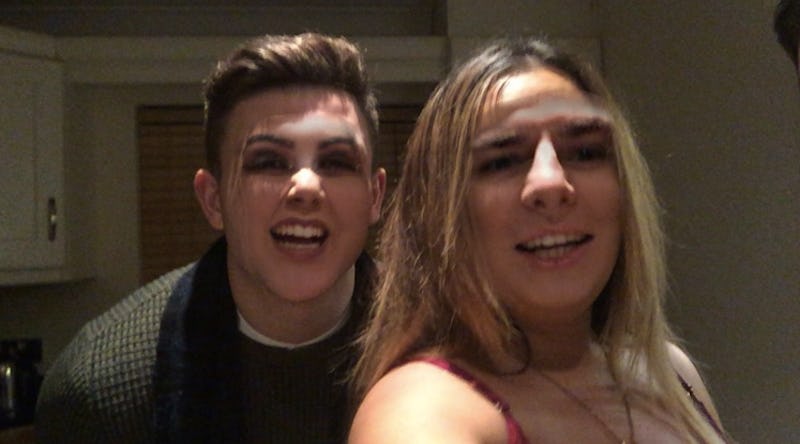 The holidays are almost over, and what better way to nurse your food baby than laying on the couch playing with this Face Swap Live app? The app allows you to swap faces, live (duh), with other faces in both photos and moving videos. Wild, right? Definitely something to look into while you're binge watching marathons of Keeping Up With The Kardashians on E! and trying to figure out what day it is (because who even knows what day it is when you're in limbo between Christmas and New Year?). And so you know, the face swapping is every bit as creepy and weird and hilarious as you make it.
Face Swap live uses the in-build face-finding technology of your iOS system, and works its magic. It also costs 99 cents, so it's not for the grinchy out there, although it seems to have better face swapping skills than its free competitors. Regardless, while you're recovering from eating too much with your family, can you think of a better way to pass the time than giggling over funny face swaps? I think not. As proof, here are some fun face swaps from Face Swap Live on Twitter, in case you still need convincing/inspiration...
1. This Revealing Tina Fey And Amy Poehler Face Swap
2. This Really Creepy Face Swap
3. This Oddly Adorable Couple Swap
4. This Terrifying Couple Swap
5. This Weirdly Working Face Swap
Images: Ryan Mackenzie/Twitter