'Cooper Barrett' Has A Familiar Older Brother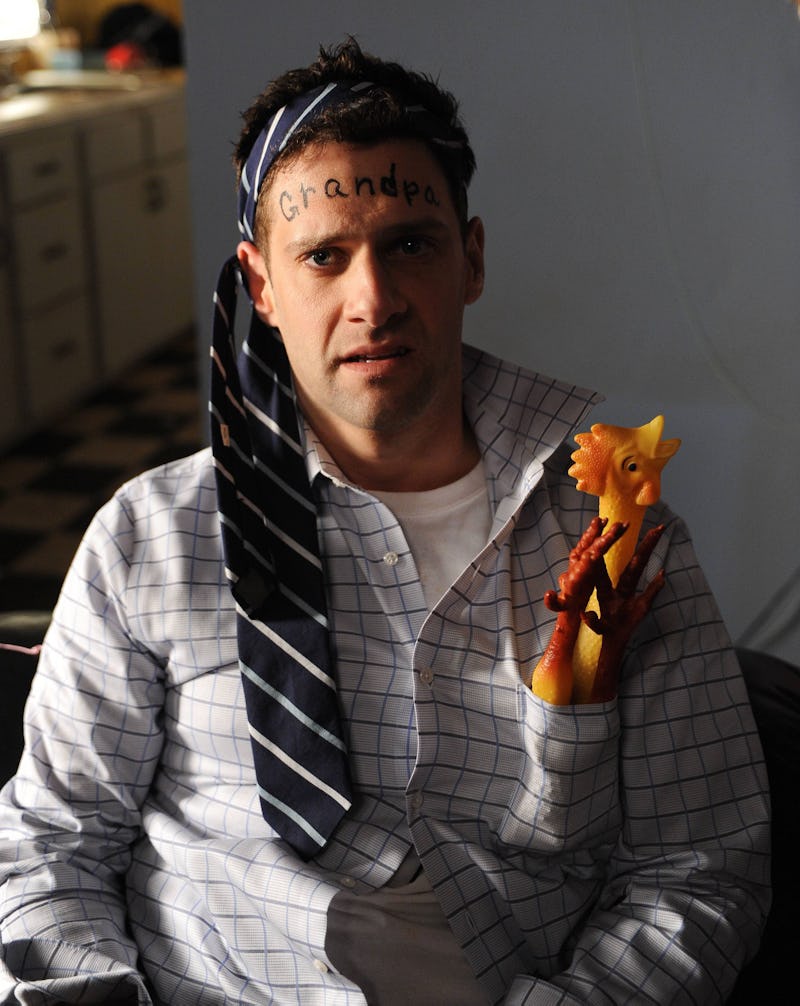 Oh, those hazy, crazy, and confusing post-college days. Fox's new comedy series Cooper Barrett's Guide To Surviving Life, premiering on Sunday night, is here to guide you through — or reminisce about — that anxiety-filled, yet wildly fun period of life. And if you're wondering who plays Josh, Cooper's brother in Cooper Barrett's Guide To Surviving Life , it's actor Justin Bartha, who you probably recognized from his roles in TV and movies. The 37-year-old Florida native returns to TV in Cooper Barret as the title character's older brother, who has a wife and children — but occasionally, Josh still wants to be part of the crazy twenty-something adventures Cooper (Jack Cutmore-Scott) gets himself into.
Previously, Bartha starred on NBC's The New Normal with Andrew Rannells and was canceled after only one season in 2013. Even if you didn't catch the short-lived comedy series, you've probably know Bartha from two major movie franchises: The Hangover trilogy and National Treasure. The actor played Doug Billings in the hilarious films The Hangover, The Hangover Part II, and The Hangover Part III. Bartha played computer expert Riley Poole to Nicholas Cage's treasure hunter Benjamin Franklin Gates in entertaining adventure movies National Treasure and National Treasure: Book of Secrets.
Elsewhere on the big screen, the actor romanced Catherine Zeta-Jones in the 2009 direct-to-DVD movie The Rebound and he also appeared in New York, I Love You, Holy Rollers, Failure to Launch, and Gigli. If none of those ring a theoretical bell, then you might recognize Bartha from his real-life romance with Ashley Olsen, who he dated from 2008 until 2011. These days, he's married to personal trainer Lia Smith and has a young daughter — just like Josh on Cooper Barrett.
And it sounds like both of 'em can well-advise the young Cooper.
Image: Fox