What Does Zayn Mean By "Pillowtalk"?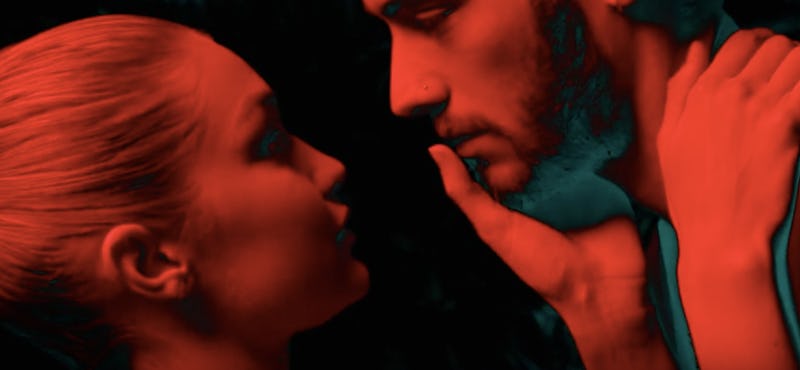 Now that the wait is over and his debut single is finally here, you're probably wondering — what does the title of Zayn Malik's new song "Pillowtalk" mean? Or, maybe you think you're wondering. In reality, you already know, because it's about exactly what you think: SEX. "Pillowtalk," the first solo work that Malik has released since leaving One Direction, came out at midnight on Jan. 29, and almost immediately it was clear that we were working with some pretty raunchy content. Even if you don't watch the video, where Malik is twined around his girlfriend, model Gigi Hadid, open-mouthed kissing her at every opportunity, it's clear from the song's lyrics that the song is R-rated:
A place that is so pure, so dirty and rawBe in the bed all day, bed all day, bed all dayF**king you, and fighting onIt's our paradise and it's our war zone
Oh my, oh my! You're gonna make a lady blush, trying to imagine which of the two women in your life this is about. But just in case you're still not convinced that "Pillowtalk" is about doing the nasty, look no further than this interview Malik gave to the British Sunday Times , in which he says it straight out:
I think I'm pretty black and white what it's about. Everybody has sex, and it's something people want to hear about. It's part of everybody's life, a very BIG part of life! And you don't want to sweep it under the carpet. It has to be talked about.
Or sung about, apparently! But hey, I can't say that I'm complaining! I'm getting what I'm pretty sure is a contact high from the video, but the song itself isn't half bad. Take a listen for yourself, and glory in all the hidden (not at all hidden) sexual references.