'Six Of Crows' Sequel 'Crooked Kingdom' Covered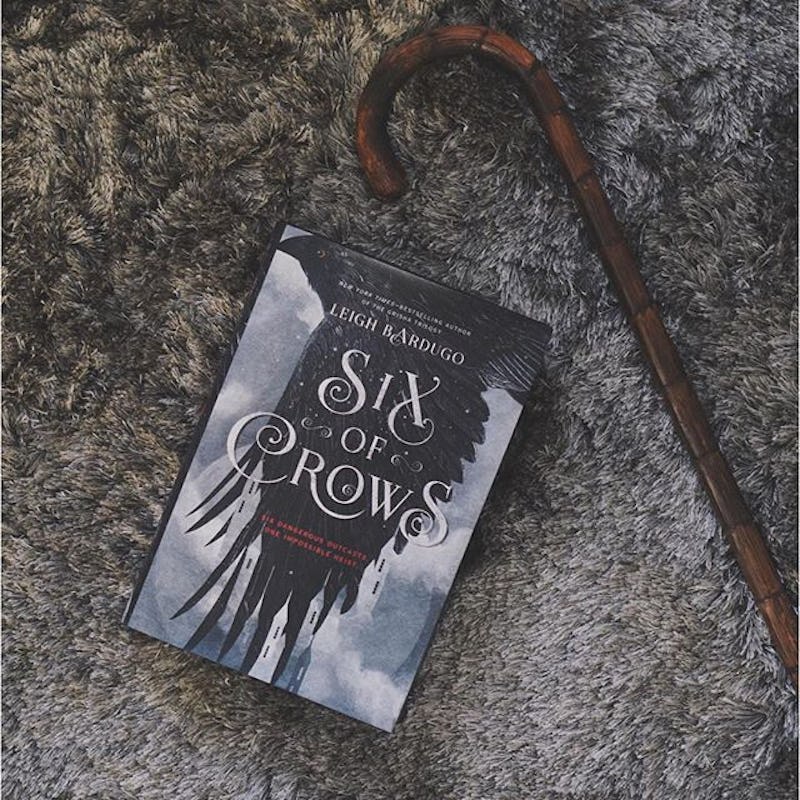 On Wednesday, author Leigh Bardugo revealed the cover of her Six of Crows sequel, Crooked Kingdom , in an interview with L.A. Times. Bardugo's upcoming novel wraps up the story she began in her 2015 title. Both Six of Crows and Crooked Kingdom take place in the "Grishaverse": the world Bardugo invented for her bestselling Grisha trilogy, which began in 2012 with Shadow and Bone.
For those who have not read it, Six of Crows follows criminal wunderkind Kaz Brekker as he puts together a crack team to pull off One Last Job that will secure all of their futures. Along the line, the tables turn, and the six cons become the world's last line of defense against the powers that be. Crooked Kingdom picks up just after Kaz and crew finish the job, but "now heaven and hell are descending on the city of Ketterdam," and the team must pull off what Bardugo calls a "grand con" in order to survive.
Much of the charm in Six of Crows and Crooked Kingdom comes from Bardugo's Grishaverse. Her well-crafted world features locations "like Ravka, heavily inspired by an old world Russia," in which the Grisha trilogy takes place. The Six of Crows duology is set in Ketterdam, a city Bardugo describes as "a mix of the Dutch Republic, Amsterdam, Antwerp, old New York, Victorian London, Vegas."
Pitting her characters against a new enemy in Crooked Kingdom, Bardugo tells L.A. Times that "not everybody's going to make it out" of the book alive. Although she reveals that some fan-favored relationships will move forward in her next book, the author says she isn't out to make anyone feel warm and fuzzy: "I don't want to ever ease their minds, I want them to suffer as much as humanly possible"
Crooked Kingdom is available for pre-order today. Look for it at your local bookstore on September 27.
Image: fictiontea/Instagram