"Lumberjanes" And "Gotham Academy" To Unite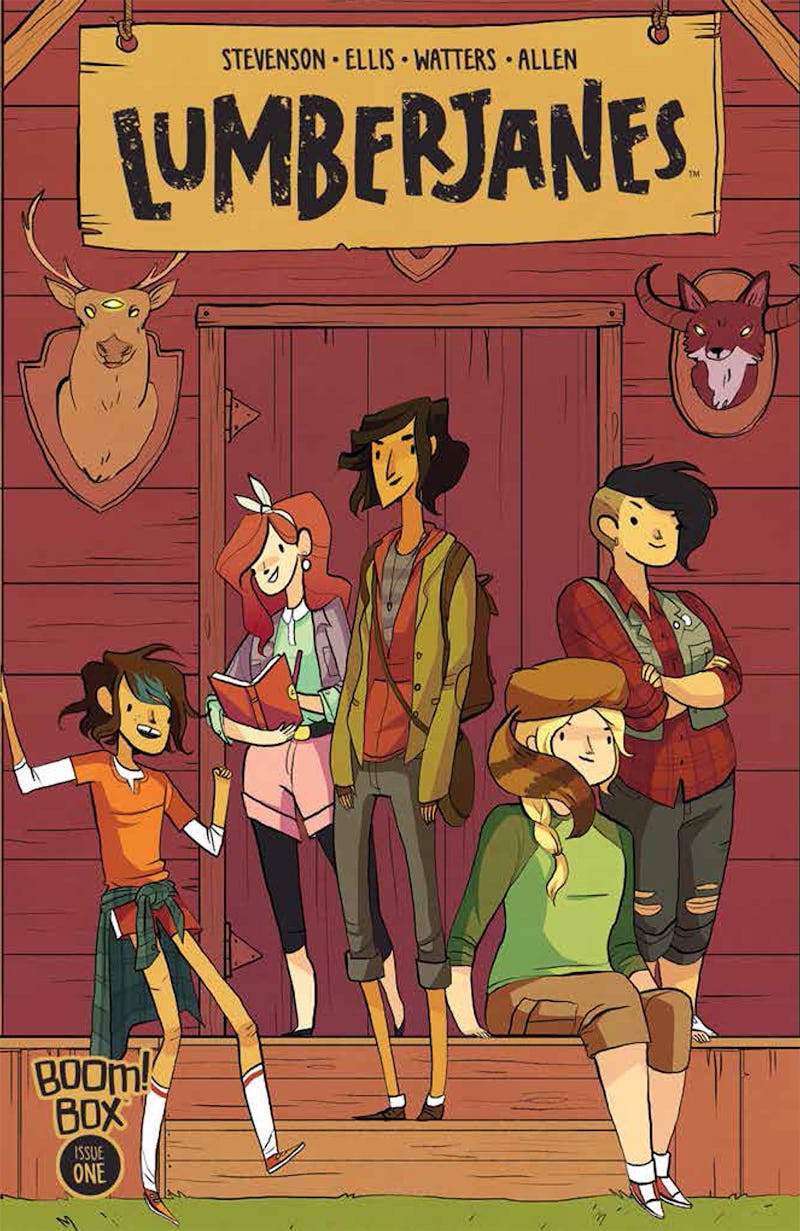 Two of the most badass comic book squads are about to combine: a Lumberjanes and Gotham Academy crossover is on its way this summer. The BOOM! and DC collaboration has got an ace female creative team behind it, too. Blue Monday's writer Chynna Clugston-Flores will be pairing up with Lumberjanes' artist Rosemary Valero-O'Connell for the new mini-series — so you just know it's going to be good.
In case you've somehow missed hearing about it, Lumberjanes follows the adventures of five friends at a summer "Camp for Hardcore Lady-Types." It's created by women, about women, and for women — which is something the comic book world needs more of! The cast includes characters of different genders and gender identities, different sexualities, and different ethnicities; it's no surprise that Lumberjanes has been so praised for offering up a much more honest and complex portrayal of womanhood than is usually seen in the comic book "boys' club." So for BOOM!'s first ever crossover, Gotham Academy seems like the perfect place to start. Gotham Academy is the equally feminist Batman spinoff; it's about a bunch of teenagers at the prestigious Gotham Academy, with male and female characters who defy any lazy stereotypes.
Oh, and just look at this gorgeous cover art designed by Gotham Academy's super-talented Mingjue Chen!
Starting in June, for just six issues, the Lumberjanes and Gotham Academy gangs will unite — in what's bound to be the most wonderfully diverse and feminist miniseries.