'Shannara Chronicles' Producers Hint At Season 2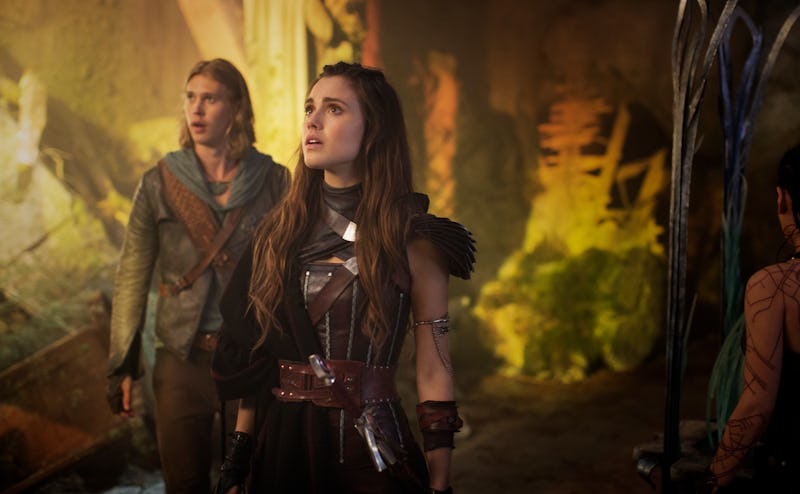 Fans of the popular fantasy series, The Shannara Chronicles, have one thing on their minds following the tenuous but action-packed season finale: Will there be a Season 2 of The Shannara Chronicles ? The Mar. 1 finale saw emotional upheaval, as Amberle bravely sacrificed herself to the Ellcrys to save the world that she loves. So, fans are left wondering what will come next. The MTV show is based on a series of books by Terry Brooks, so any discerning Shannara devotee will know that there are several stones left unturned. Fortunately hints about Season 2 from the show's creators indicate that there may be a chance we will be seeing the beautiful mugs of Wil Ohmsford (Austin Butler) and Amberle Essedil (Poppy Drayton) yet again.
In an interview with Collider, producer duo Al Gough and Miles Millar may have given fans reason to believe that there will be a second season of The Shannara Chronicles. Speaking about the finale of Season 1, Gough said, "There's certainly a sense of closure, but you see the doors open for subsequent seasons." Seasons, plural. *Insert hands up touchdown Emoji*.
But wait, there's more. Millar went on to corroborate his colleague's story, saying that since there are "a lot of people in jeopardy" at the season's close, it is a good way to open up the story for the next season. The creators also both agreed that it was hard to leave fans satisfied, but also wanting more. "It is tricky to find that balance because you want it to be satisfying," Gough said. And, since they were striving for that kind of ending rather than a neatly tied up one, that's encouraging for a possible second season.
There is no word yet from the cast members on whether or not they will be involved in the production of a possible next season, but as I always say, no news is good news!
Image: MTV