'The Bachelor' Finale Was Nearly The Most Dramatic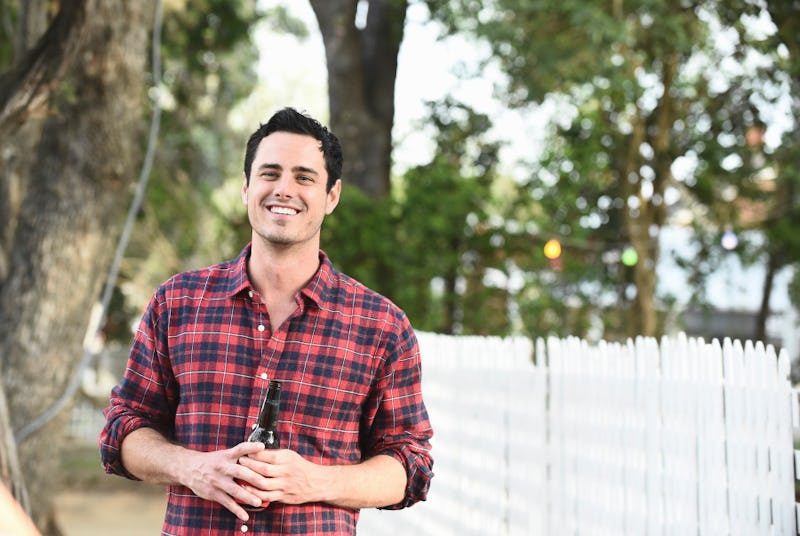 Sorry Chris Harrison, this season of The Bachelor didn't conclude with the most dramatic finale ever. Ben and Lauren didn't get married on After The Final Rose, despite it being teased ALL EPISODE. After weeks of speculation following Ben's confession that he was indeed engaged, he blew everyone away. The couple completely took Bachelor Nation by surprise and that's no easy task. We are usually eagle-eyed tigers when it comes to all things spoilery. So, In Bachelor history, has a wedding ever happened directly after a finale?
No. Never has, and still has not. Ben and Lauren could have been a first but they were playin'. No one else has had their televised wedding occur on After The Final Rose. Ben has seriously broken every rule that every former Bachelor has laid out before him, but he kept things traditional and didn't get married in front of JoJo's parents. Classy. Since sometimes his defector ways haven't worked in his favor (like when he told multiple ladies that he loved them), hopefully this move (or lack thereof) ends better for him.
Clearly nothing was off the table this season, and, to be honest, I loved every second of it. Ben really knows how to keep an audience on their toes! Congrats on actually delivering the almost most dramatic Bachelor finale ever. Can't wait for your real wedding!
Image: Felicia Graham/ABC