Why I Think Glossier Phase 3 Is Going To Happen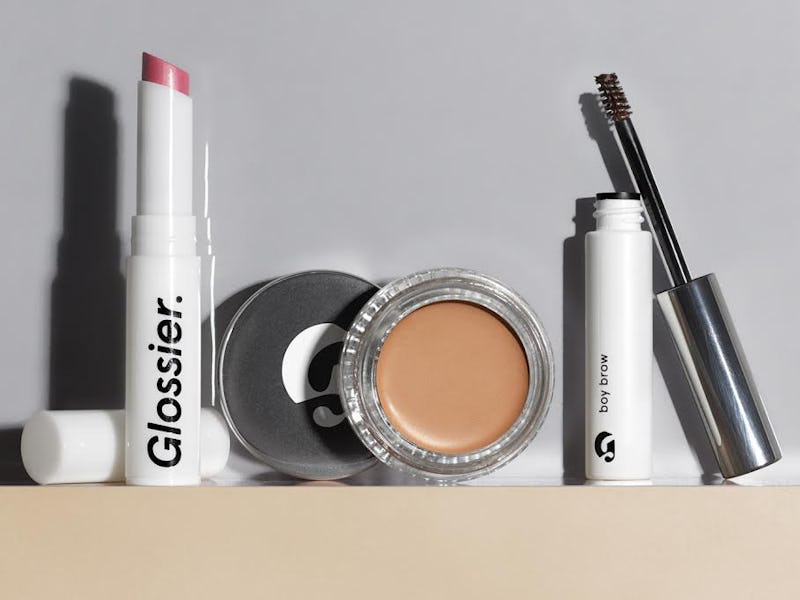 If Glossier's Phase 1 and 2 have become your new beauty routine staples, then you are probably incredibly eager to find out what could be coming next. I mean, there are definitely a few more products to add into your collections. So what's the deal — is there going to be a Glossier Phase 3? While there's been no official confirmation on anything yet, I think the signs are mostly pointing to yes!
Glossier Phase 1 taught us that flawless beauty starts with skincare; you want a good foundation before you even start applying your makeup (aka the "skincare first" approach). When Phase 2 launched a couple weeks ago, it gave us a few essential products to create a natural makeup look, including a brow tool, foundation, and lipstick. But let's be real — we want a little more. And I think Glossier is going to give it to us.
For one, naming the beauty lines in phases indicates that there's really no end to what could come. There's no finite number of collections specified, and they could continue on for as many phases as they want. Besides, stopping after Phase 2 would just be kind of womp womp. And the first two phases were so successful, a third line is a natural.
But the biggest indicator is that Emily Weiss herself spoke at South by Southwest and revealed that Phase 3 will be "body and beyond." While she didn't delve any deeper into exactly what products that would include, it's likely to involve an exfoliator and possibly even an oil.
Caring for your skin is what they're founded on, after all, so it would make sense for the next phase to go deeper with that.
Whenever it comes, I think it's safe to say — we're going to be all over that.
Want more fashion and beauty tips? Check out the video below and subscribe to Bustle on YouTube!
Images: Glossier