How To Use The Beautyblender Sponge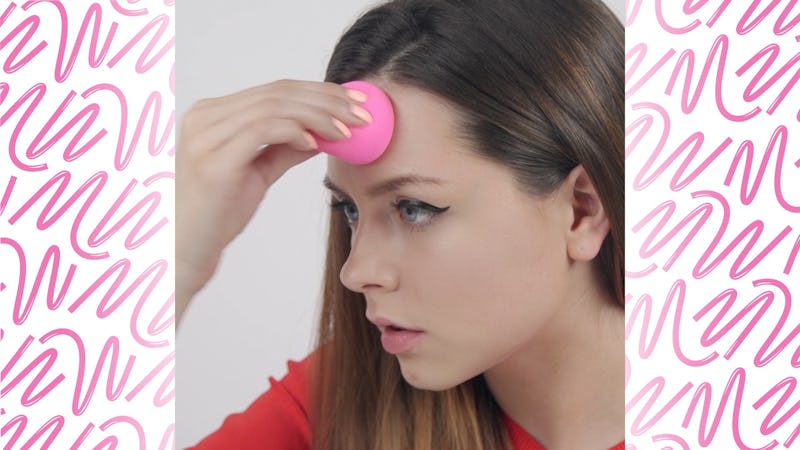 If there is one staple-status makeup tool that you'll probably see inside of every beauty vlogger's makeup bag, it's the hot pink, egg-shaped Beautyblender. Makeup artist Rea Ann Silva changed the foundation application game back in 2007 when she invented the cult-favorite sponge, and thanks to its secret hydrophilic foam material, no copycat sponge can compete. The bouncy, bright egg is known for its ability to apply foundation seamlessly. But if you're getting mixed results, you might need a short lesson on how to use the Beautyblender properly.
First lesson: the sponge does not do its job unless you wet it first. (I can't begin to tell you how many people have told me that they use it dry.) Obviously, you don't want a sopping-wet sponge, but it has to be damp in order for it to work. When it's wet, it doubles in size, which prevents the foundation from getting absorbed into the sponge. The foundation should sit on top of the sponge as you dab it on your face. That way, you're actually using a lot less product but getting way more coverage.
To ensure you're using your Beautyblender correctly, check out the entire step-by-step below, and don't forget to subscribe to Bustle on YouTube for more beauty how-tos!