Are These The Dreamiest Voices On Audible?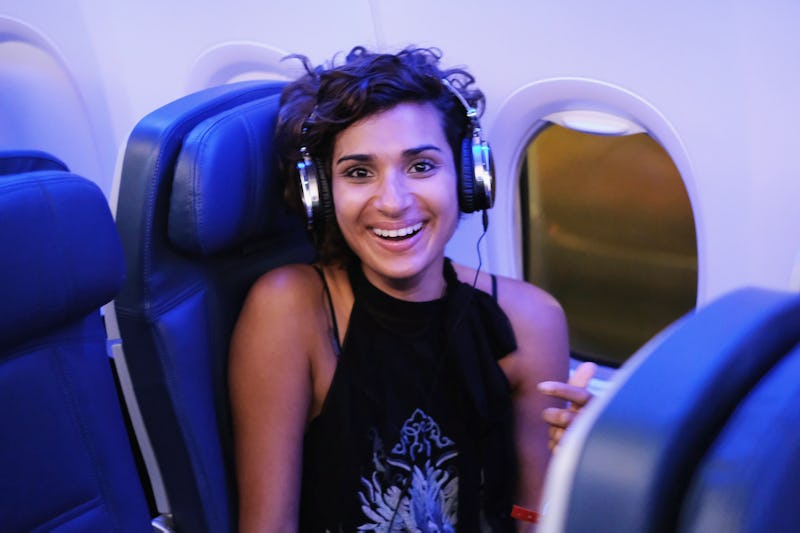 Bryan Bedder/Getty Images Entertainment/Getty Images
You know when you find that perfectly lovely audiobook narrator, the one whose voice is just sooo soothing and dreamy you feel like you could listen to them read the encyclopedia and still be enthralled? Well guess what? Audible is letting you do exactly that.
As a seriously fantastic April Fools treat, Audible is releasing a completely free audiobook: Excerpts from the 11th Edition of the Encyclopedia Britannica. It will be available free for a whole month (that's not an April Fools joke!), and will feature some of the most popular voices on Audible that readers have just fallen head over heels for. Whether your dreamy voice-crush is Sebastian York, the narrator of Audible's steamiest selection, or Sophie Eastlake, narrator of some of the hottest romances; whether it's Eric Michael Summerer, who's lent his voice to some gripping sci-fi, or Kaleo Griffith, who's given life to some of Audible's best YA, you'll find them all here putting their heart and soul into dramatically reading that encyclopedia. With their talents, suddenly it doesn't seem so dull...
Have a listen to this fantastic excerpt, and see (hear?) just how exciting and hilarious these brilliant narrators can be — even with, let's face it, some pretty dry material.
Image: Bryan Bedder/Getty Images; courtesy of Audible