Jeff & Sharee Return Home On 'Time Traveling Bong'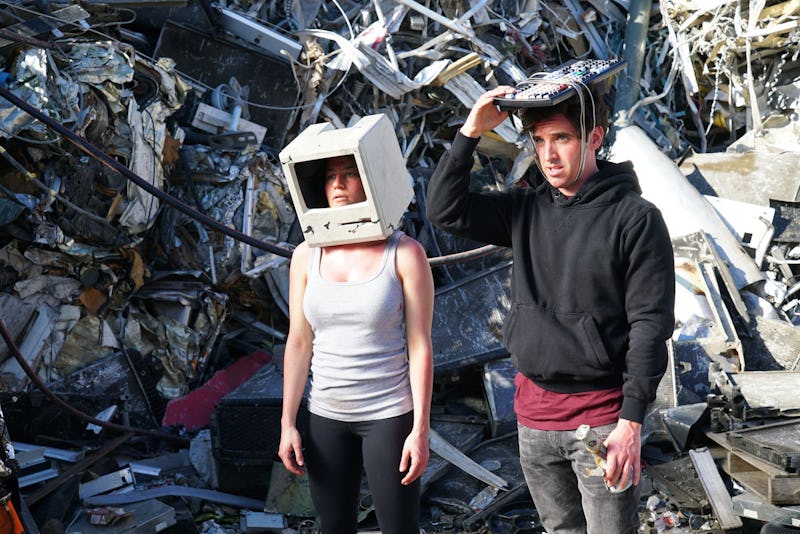 The epic conclusion to Time Traveling Bong offered a brief glimpse at the future, but focused more on character development. When Sharee and Jeff make it home on Time Traveling Bong, they are closer and more enlightened than ever before because of their journey, not just all of the weed that they've smoked together. The finale took the cousins to Ancient Greece and the distant future, where they discovered the bong's origin and were finally able to escape to their normal lives.
Sharee learned not to take feminist progress for granted, and Jeff had some more... personal victories as well. They both made positive changes to their lives. They worked through some of their issues as roommates and cousins. For a silly show that makes jokes about incest, masturbation, and getting stabbed in the boobs, the mini-series concluded on a hopeful and heartfelt note.
I really liked this series, and I hope it continues in some form or fashion on Comedy Central. The definition of mini or limited series is ever changing, so I don't think a Season 2 would be against the rules or anything. There are "unanswered questions" in the world of the show. The bong itself is still out there. The apocalyptic future that they visited could definitely be explored more — and Jeff did promise to come back and help his friends. I enjoyed the various parallels in the future to the eras that Jeff and Sharee traveled to in the past. There isn't a lot of optimism in Time Traveling Bong, which adds to the comedy.
At Tribeca Film Festival over the weekend, Ilana Glazer, Lucia Aniello, and Paul W. Downs revealed potential TTB sequel plans that include Beethoven, the Holocaust, and the Chicago Fires. So they definitely have ideas — let's hope they get the chance to realize them!
Images: Danny Feld/Comedy Central; Giphy