When Will Rihanna's Puma Slides Ship?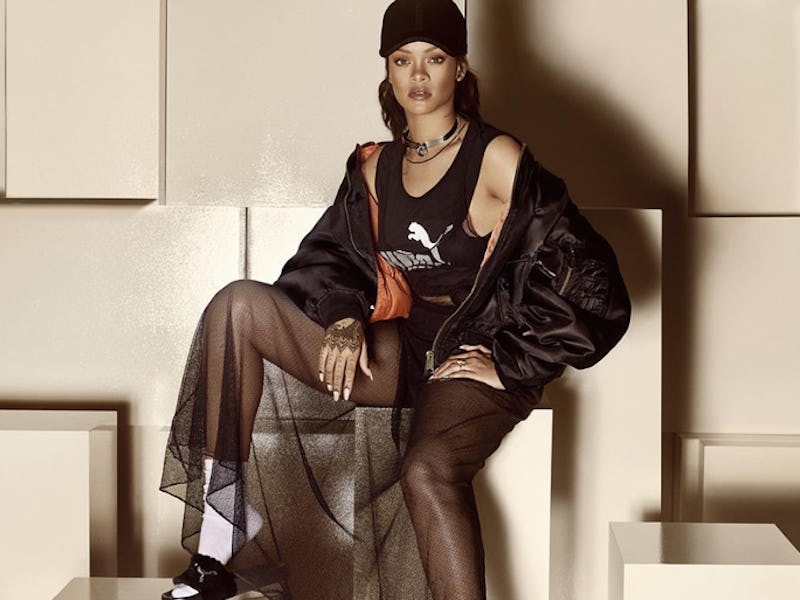 If you were one of the lucky few to score a pair of Rihanna's fur slides, then you probably know by now that the excitement has died down just a tad because, like, where the heck are your shoes?! If you're wondering when Rihanna's Puma slides will ship, you're not alone, and you may not be thrilled with the answer.
Rihanna's highly-coveted Puma fur slides sold out almost instantly (and kept crashing the site), so if you, somehow, were able to score a pair, you are a total wizard, and were also totally relishing in your achievement for a hot minute — until you realized that your shoes still had not arrived. So what's the deal? When are the Puma slides shipping?
Purchasers have taken to Twitter to complain about the long shipping time frame and to ask Puma exactly when their slides will arrive, and though the company has not publicly responded, several users have Tweeted that they've received notice (most likely via email), and I hate to be the bearer of bad news here, but apparently, they've found out that their slides will not be shipping until mid-May.
That's over two weeks away! Although this lucky buyer has a slightly sooner ETA:
Just trying to look on the bright side. All around, though, people are not happy.
And if you ordered through Nordstrom, you won't have any better luck:
But better late than never, right? Those fuzzy little shoes are bound to be worth the wait.
Images: Puma