The Most Mispronounced Literary Name Is...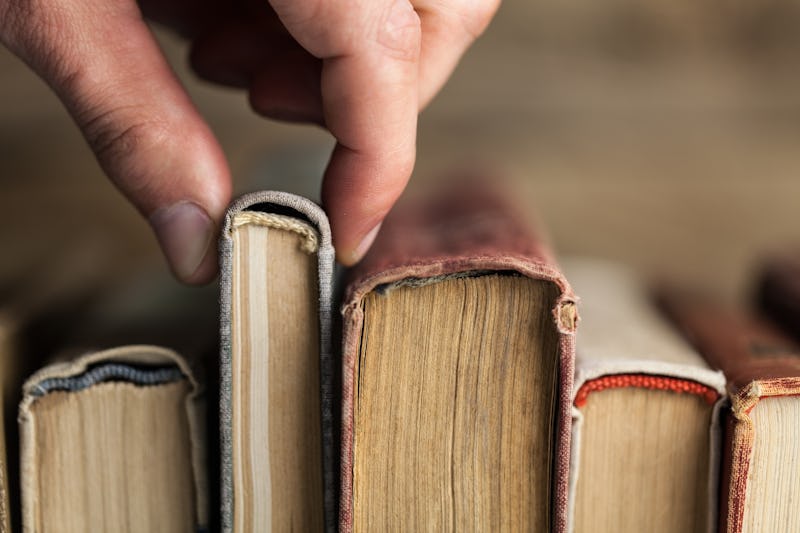 When I pick up a good book — whether it's a must-read young adult novel or a sweet summer romance — I get invested in the characters. I start to think that they are actually my best friends. I learn the ins-and-outs of their personalities. But because reading takes place, well, in my head, I don't always know how to properly pronounce their names.
According to article published last year by The Telegraph, I am not alone in this struggle. In fact, many readers have absolutely no idea how to pronounce the names of some of the most beloved literary characters of all time — including Voldemort and Hermione from the Harry Potter series.
However, the dubious honor of most mispronounced literary name belongs not to a wizard but a Muggle knight, the hero of Miguel de Cervantes' 17th century adventure, The Ingenious Gentleman Don Quixote of La Mancha. Yep, Don Quixote is the most mispronounced literary character name.
In a survey conducted by Audible, it was discovered that 44 percent of readers pronounce the legendary character's name as "Don Quicks-Oat" as opposed to the correct pronunciation: "Don-Key-Hoh-Tee."
The second most mispronounced name in literature belongs to one dragon-raising queen, Daenerys Targaryen of The Song Of Ice And Fire series by George R. R. Martin. Third most mispronounced is Oedipus, and fourth is Hermione Granger of the Harry Potter series. Rounding out the top 10 are Beowulf, Hercule Poirot of the Agatha Christie detective novels, Smaug of The Hobbit, Voldemort of the Harry Potter series, Violet Beauregarde of Charlie and the Chocolate Factory, and Piscine Patel of Life of Pi.
Pro tip: before your next book club meeting, listen to the audiobook for the correct pronunciation.
Image: Fotolia