'Being Charlie' Tackles The Heroin Epidemic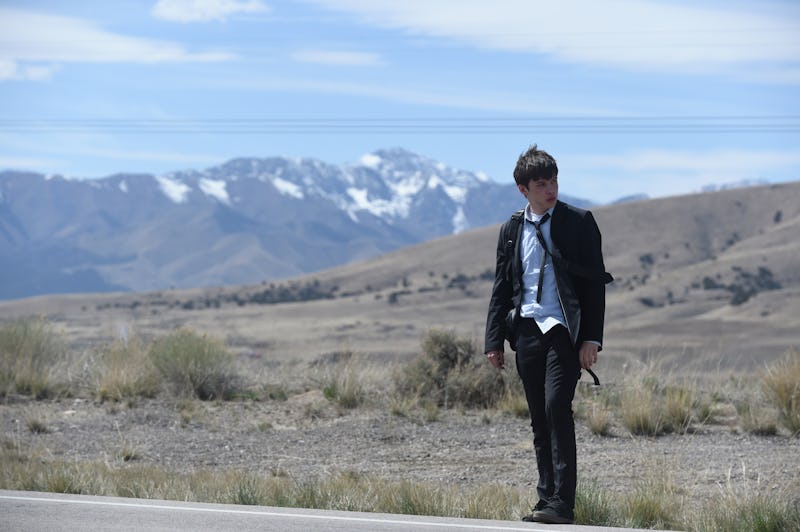 Rob Reiner may be best known as the director of lighthearted, joke-filled rom-coms like When Harry Met Sally and The Princess Bride, but if you're expecting laughs and silliness from his latest film, Being Charlie , you'll be in for quite a surprise. The new movie, in theaters now, is a drama that tackles the consequences of heroin addiction, and its story — about a teen whose drug problems land him in rehab multiple times — is loosely based on the real-life struggles of Nick Reiner, the director's son, who began co-writing the film while in rehab himself.
Both father and son have said numerous times that Being Charlie is a deeply personal movie, and for the many Americans who are struggling with, or know someone struggling with, opioid addiction, there's little doubt that the film won't resonate with them, too. Being Charlie is a powerful tale that explores the effects of drug abuse on both addicts and their family members, and the film features the impressive cast of Jurassic World's Nick Robinson, Common, and Homeland's Morgan Saylor. In the exclusive clip below, Robinson's Charlie attempts to escape rehab, but quickly runs into Eva (Saylor), a fellow patient at the center.
It's a relatively light scene, but it showcases Charlie's unease in his surroundings, as well as the rapport he shares with the also-struggling Eva; later in the film, the duo's budding romance is tested by the rehab program's strict ban on relationships. From its depictions of teenage love to its unflinching look at drug abuse, Being Charlie is a poignant, important film that will, sadly, hit close to home for far too many people.
Image: Paladin