'Scream' Season 1 Is Heading To Netflix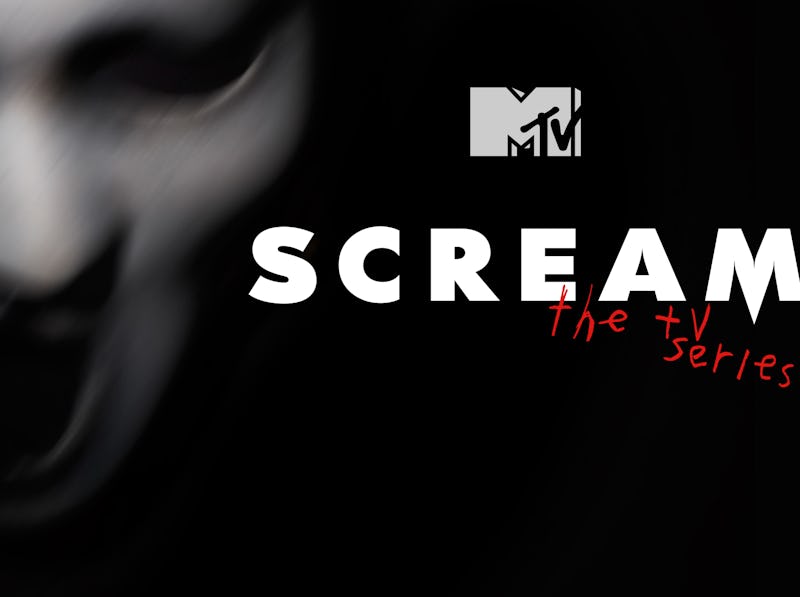 In case you haven't looked at a calendar in a while (or, if you're like me, have no idea what day of the week it is), May 13 falls on a Friday this year, making it one of the infamous occasions known as Friday the Thirteenth, which is what makes this next piece of information so fitting it's downright scary. (Literally.) We here at Bustle can exclusively report that Scream Season 1 will be available for streaming on Netflix as of May 13. That's less than 24 hours away, my friends. So whether you want to re-live the brutal murders at Lakewood or experience all the bloodshed for the very first time, you'll be able to watch all 10 episodes this weekend... if you dare.
Centered around a group of teenagers, Scream is guaranteed to leave you on the edge of your seat and dying for more as a copycat killer reigns down terror on unsuspecting victims. And just when you think you know who's under that mask, you're left with a jaw-dropping twist no one could see coming. (Well, unless you've already seen this season before.) So forget everything you thought you were doing this weekend because Netflix just made it impossible for you to leave the comfort of your couch. In fact, by the time you're through, you may never want to leave the safety of your home again.
So just sit back, relax, and let the unyielding terror wash over you. And above all else, be on the lookout for the craftily inserted meta jokes and, of course, THE RULES.
So go forth and let the marathoning begin! Just don't hold us responsible for your inevitable nightmares...
Images: MTV/Netflix; Giphy; blargberries/Tumblr