Books About The Spirit Of The Midwest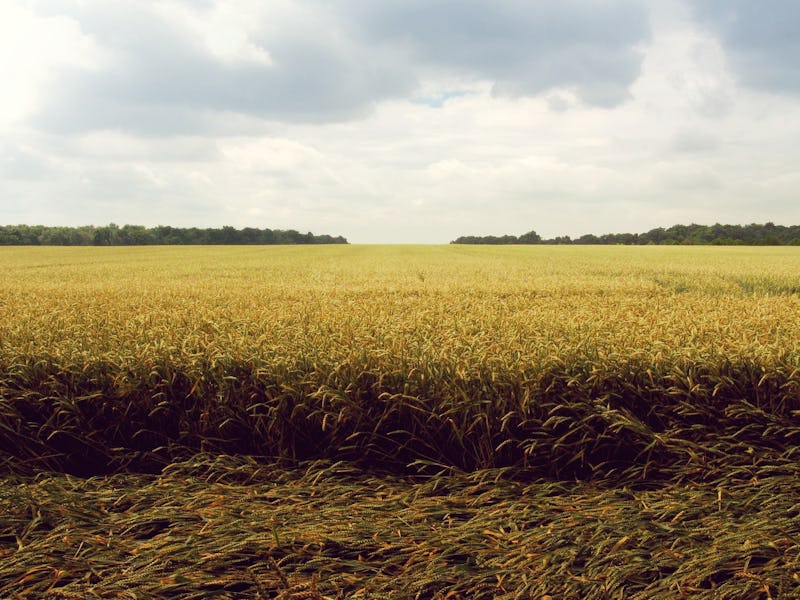 Hot dogs, deep dish pizza, and apple pie are just a few of the authentic Midwest flavors that probably come to mind when you think about the center of the country. Maybe you picture state fairs and fields of corn, flat expanses of farmland and the (former) Sears Tower. You wouldn't be totally wrong. I grew up in Illinois, and I can tell you us Midwesterners have complicated relationships with our regional identities. Fortunately, literature is the perfect vehicle for exploring all the rangy nuances of a place and its people.
To understand the Midwest, you have to be willing to embrace contradictions: the Chicago Bulls play in the same city, after all, as the Chicago Cubs. You need to accept shady politicians and unspeakably genuine people sometimes share zip codes. You need to eat casserole in Wisconsin and hot dish in Minnesota. You need to know that Indiana houses the Indy 500 and the nation's third largest Amish population, that Missouri brought us writers like William S. Burroughs and Maya Angelou.
And speaking of writers, you need to read about the Midwest, even if you consider yourself a Hoosier or a native of the Prairie State, the Hawkeye State, the Land of 10,000 Lakes; even if you're a resident of America's High Five. These titles should bring that Midwest feeling home.
Dybek's stories capture the Chicago spirit I saw in my grandparents, who remembered when streetcars ran through the Windy City.
But if you're looking for something with a bit more vitriol (and a lot more backstabbing), check out poet Kathleen Rooney's novel/exposé of Chicago's notoriously corrupt city government.
There are plenty of scenes in The Corrections that don't take place in the suburbs of St. Louis, but Franzen is at his strongest when he's capturing the Lambert family converging at their homestead in the fiction city of St. Jude.
If you're waiting to get your hands on LaRose, check out Erdrich's first novel, which won the National Book Critics Circle Award. Spanning six decades in the world of a group of Chippewa people living on a reservation in North Dakota, this novel uses multiple first-person narrators to celebrate the Native American storytelling tradition.
You might know genre-dissolver Ander Monson as the guiding force behind the web's original watershed literary magazine, DIAGRAM, but in Other Electricities you'll meet his Michigan. This book is an encyclopedia of forms. Lists, obituaries, schematics, and vignettes capture the icy bleakness of the Upper Peninsula.
Laura Ingalls Wilder isn't the only person who writes about Wisconsin. Christina Schwarz's debut novel (which was an Oprah's book club selection before Franzen's) is a saga of sisterhood — and a psychological thriller.
G.O.D. — or the Great Ohio Desert — borders Cleveland in David Foster Wallace's debut, the story of Lenore Beadsman and her disappeared grandmother. Wallace, who spent much of his childhood in Champaign and Urbana, Illinois, is wiz at nailing the existential crises the Midwestern landscape can induce.
Okay, Shields is a Canadian — but she's still writing about Indiana in this 1995 novel. Vinegar Hill, an Indianapolis neighborhood packed with homes of historic and architectural significance, comprises one of the story's settings.
A classic that inspired Modernists like Faulkner and Hemingway, Sherwood Anderson's story cycle captures small-town Americana's starkest contradiction: even though everyone knows your name, you'll never feel more alone.
Set in Lorain, Ohio, The Bluest Eye is Toni Morrison's first book... and one of her most controversial. It explores the ugly history of racism in a small town, where even the definition of beauty is compromised by the rampant-running inequality.
Images: Unsplash