'Bunheads' is Maybe-Canceled? Other ABC Family Shows That Were Gone Too Soon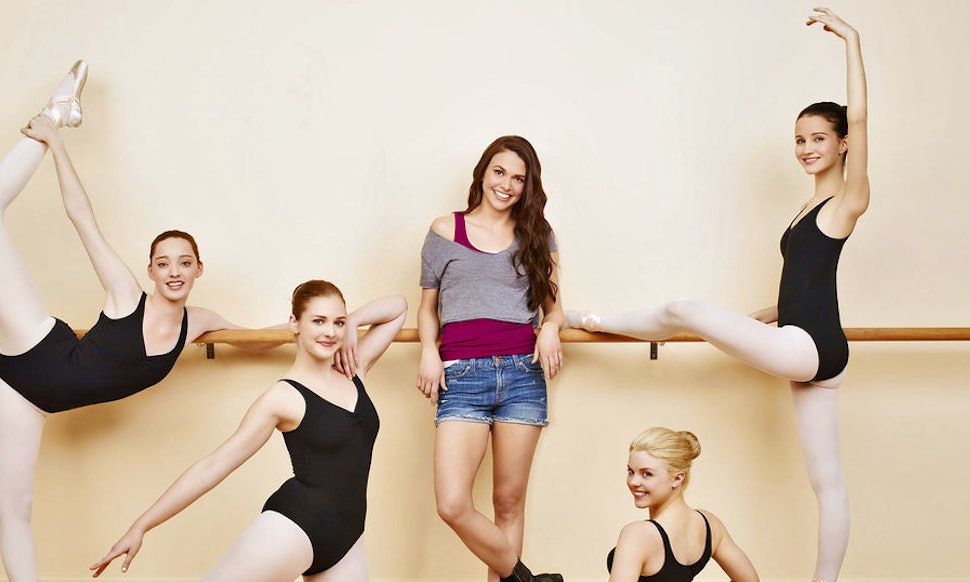 Earlier this week we told you why we want Bunheads to be saved by ABC Family. (The show's got some serious spunk! Not to mention some great feminist characters.) Sadly, if Bunheads does end this year, it won't be the only great ABC Family show to leave us too soon. Here's a rundown of other shows that were well-deserving of some more time on the air. Images: ABC Family
'Bunheads' May Not Have Season 2; Other Great Shows That Were Canceled on ABC Family
Earlier this week we told you why we want Bunheads to be saved by ABC Family. (The show's got some serious spunk! Not to mention some great feminist characters.) Sadly, if Bunheads does end this year, it won't be the only great ABC Family show to leave us too soon. Here's a rundown of other shows that were well-deserving of some more time on the air. Images: ABC Family
'Huge' (2010)
Winnie Holzman of My So-Called Life and her daughter Savannah Dooley co-wrote the pilot for this series about eight teens struggling with their weight and growing up during one intense summer at "fat camp." The show challenged ideas about body image and self-acceptance, and definitely should have stuck around for longer than its one summer season.
'The Nine Lives of Chloe King' (2011)
Teen Chloe King is a descendent of a race of people called the Mai who possess cat-like abilities. It's up to Chloe to unite her people in a war against the humans. The show was the perfect summer escape — almost like a lighter version of The Vampire Diaries. Though there were once talks of a TV movie being released, it looks like that ship may have sailed. Sigh. We need more supernatural stuff happening on ABC Family!
'Beautiful People' (2006)
The ABC Family show focused on a family who uprooted their lives from New Mexico to New York City after the father left their mother for a younger woman. A soapy family show set in the background of the fashion world of NYC, this series never got the audience it deserved. Beautiful People starred Torrey DeVitto, also known as Melissa on Pretty Little Liars, as the aspiring model sister.
'Jane By Design' (2012)
Part The Carrie Diaries, part The Devil Wears Prada, this show about an adorkable high school fashionista who lies her way into the world of fashion was pure fun. Jane had to learn how to balance her home life with the one of high fashion. We loved watching Jane navigate her way through the mean-girl-filled hallways of her high school AND work the runway for her Miranda Priestly-like boss.
'Falcon Beach' (2007)
Fans loved this ABC Family answer to The O.C. and even made a campaign to save the show from cancelation. The show, which focuses on the relationships between teens in the beach community of Falcon Beach, was filled with major drama — murders, drug dealers, illicit affairs... you name it. Unfortunately, the series was canceled after only two short seasons.