Here's What Miss Honey From 'Matilda' Is Up To Now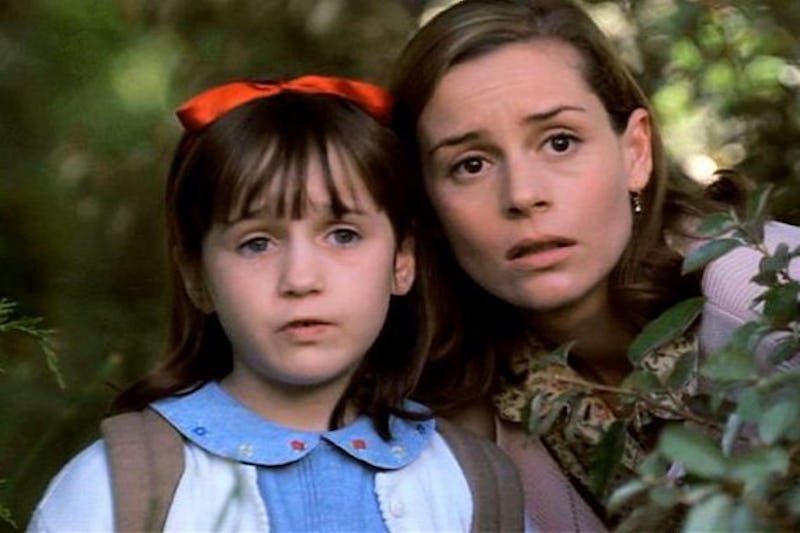 Growing up, Matilda's Miss Honey was the fictional teacher I wish I had. Not only was she incredibly intelligent (and pretty), but she also managed to somehow survive under the rule of Trunchbull and give Matilda the protection and the home she needed in a school full of horror and bullies. The undeniably sweet and devoted teacher was essentially a saint for all little girls who just didn't fit in. And, while fans of the popular '90s movie know that Miss Honey and Matilda lived happily ever after, I can't help but wonder — What happened to the actor who played Miss Honey?
Miss Honey was played by Embeth Davidtz, a popular actor in the '90s who had roles in films including Sam Raimi's Army of Darkness, Murder in the First, and even the 1994 Best Picture winner, Schindler's List. And, luckily for her, it seems as if after those successes, and the 1996 release of the family film Matilda, her acting career managed to stay afloat. In fact, you may recognize Davidtz from her recent role as Peter Parker's mom in 2012 and 2014's The Amazing Spider-Man and The Amazing Spider-Man 2, or from her 2009-2012 recurring role in the hit show Mad Men as Lane Pryce's wife, Rebecca Pryce.
And that's not even the least of it. Davidtz also managed to score roles in films such as Bridget Jones's Diary, The Girl With The Dragon Tattoo, and more over the years; as well as roles in television series' such as Californication, the mini-series The Secret Life of Marilyn Monroe, and most recently an episode of Showtime's Ray Donovan set to premiere on Sunday, June 26. So, basically, Miss Honey has been pretty busy with things other than going on the swings with Matilda and grading papers. Plus, she can rock that red carpet.
Acting career aside, unfortunately, it doesn't look like Davidtz has an active Facebook fan page or Twitter account where fans can follow her. And, when it comes to Instagram, what looks like a possible account of hers has been set to private. However, the actor is most likely too busy for social media anyway. Not only has she been married to husband, and Hollywood lawyer, Jason Sloane, since June 22, 2002, but the Hollywood power players also reportedly have two children together. If her parenting skills are anything like her portrayal of Miss Honey, those kids must seriously have the best mom ever. I really hope she read Roald Dahl's Matilda to them in the character of Miss Honey as they were growing up.
All there is to do now is watch Matilda again. You never know where Davidtz will pop-up on the big or small screen next, but we '90s kids will forever love Miss Honey.
Images: TriStar Pictures; Giphy