Estee Edit Cocobalms Are New Summer Essentials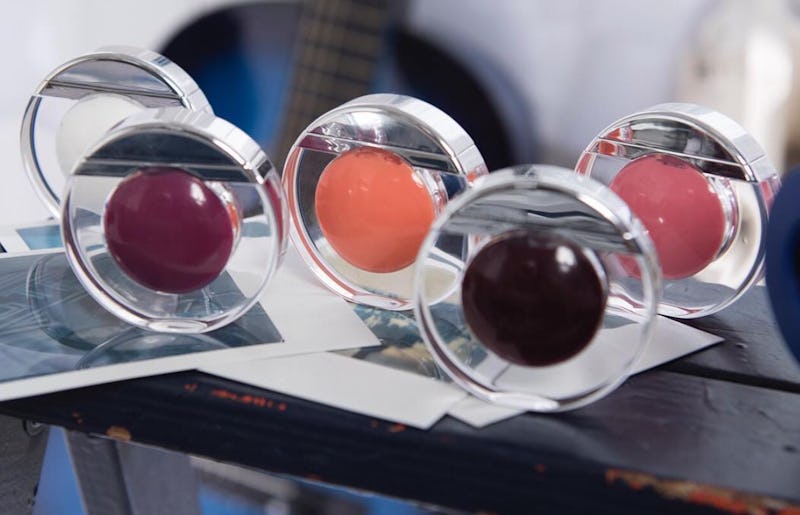 Coconut oil remains such a beloved ingredient. Behold The Estee Edit's new Cocobalms, which are infused with coconut oil and have pretty much debuted with instant "summer beach bag essential" status. The brand, fronted by mega model Kendall Jenner and beauty blogger Irene Kim, offers such hip, fun products and the Cocobalms fall right in line. The disc-shaped packaging houses a coconut balm that will melt into lips, adding both creamy color and mega hydration. That's exactly what your pout needs and wants in the hot summer months. When can you buy The Estee Edit Cocobalms?
Good news, lip balm lovers! The five Cocobalms —Cocowhite, Cocopeach, Cocoblush, Cocoberry, and Cococurrant— are available now at Sephora stores and at the Sephora site. You will want one for every beach tote or clutch that you carry with you during the long, hot summer months.
These babies have a satin finish, a coconut smell (because duh!), a cool, futuristic shell, and come with a $22 price tag. Moisturization plus a pop of color? You cannot go wrong with The Estee Edit Cocobalms.
IDK about you, but liquid coconut melting into my lips and leaving behind a slick of color sounds like heaven to me.
Peep the shades below.
The packaging is like a big, animated, filled-with-wonder eye. The product is like a pupil in this casing. So cool and possibly unintended.
Oh, hey Cocowhite!
Yes, this is Cocopeach.
Meet my favorite — Cocoblush. It's time to get pretty in pink.
If it's pigment you desire, then swipe on several coats of Cocoberry.
Cococurrant provides some serious depth. You can build color depending on how many layers you swipe on your pucker.
I think I just found my new favorite summer lip balm.
Images: The Estee Edit/Instagram (1); Courtesy of The Estee Edit (5)