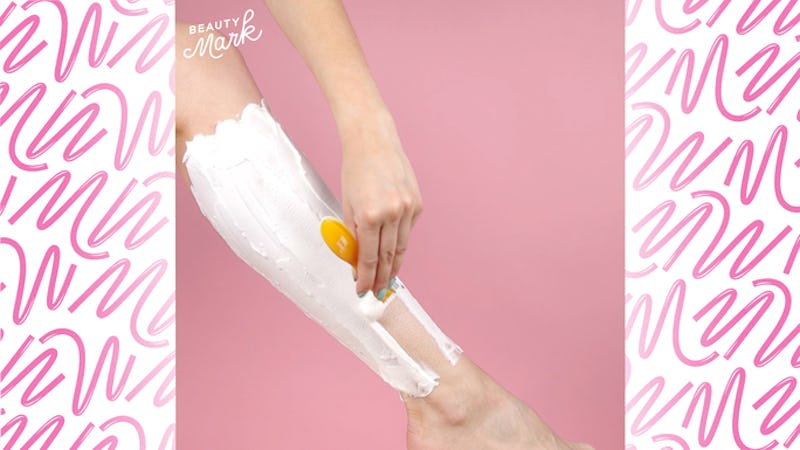 Shaving is a standard part of my everyday routine. I wake up, brush my teeth, make a cup of coffee, shave, make another cup of coffee, and go about my day. And even though I've been shaving since the sixth grade, I've made a few shaving mistakes along the way –– not changing my razors frequently enough, skipping the shaving cream, and not moisturizing, to name a few. It's safe to say I could definitely benefit from a few shaving tips. (Isn't there always room for improvement?) And that got me thinking –– I must not be the only one who could use a shaving refresher course. After all, who doesn't want brighter, smoother skin right in time for summer activities?
So with bikini season (and short-shorts, breezy dresses, and tight tanks) in full force, I decided it was time to treat my skin with a little more TLC. In partnership with BIC Soleil Shine, here is a foolproof shaving guide that'll leave your skin silky and smooth. Consider it our take on Shaving 101.
Check out the entire video below, and don't forget to subscribe to Bustle on YouTube for more beauty tips and tricks!
This post is sponsored by BIC Soleil Shine.