A Make Up For Ever X Icona Pop Collab Is Coming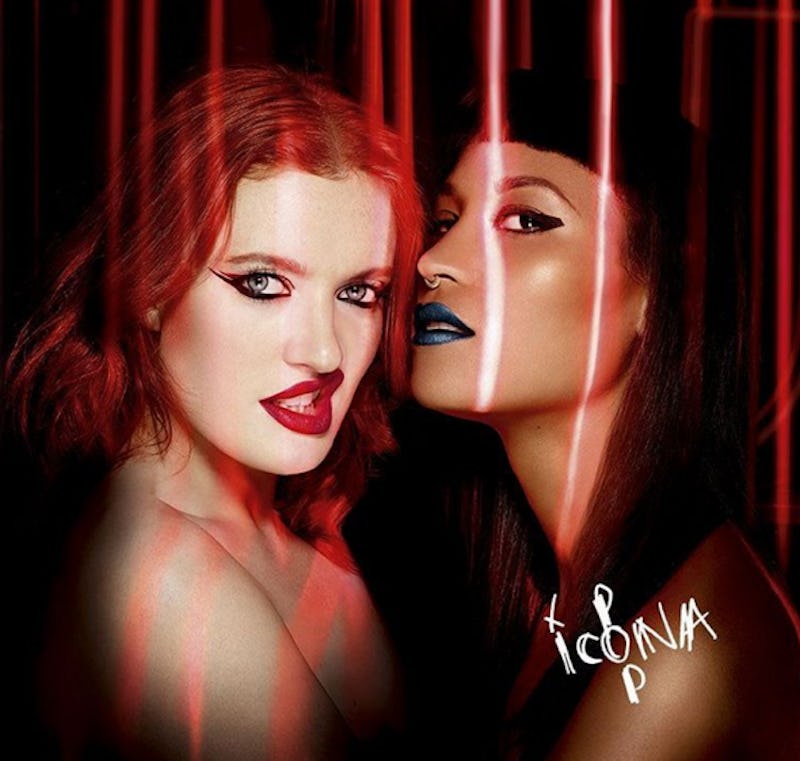 Make Up For Ever is notorious for their high-profile collaborations, boasting projects with celebs like Charli XCX and star-studded films like Fifty Shades of Grey , and now they've got another exciting collab to add to their roster. Make Up For Ever is teaming up with Icona Pop for a capsule collection, proving that music and makeup truly go hand-in-hand. You may now be wondering — what's in the Make Up For Ever X Icona Pop Collection? We've got you covered with all the details.
The cosmetics label and the electro-pop pair have joined forces to launch a collaboration comprised of two limited-edition lipsticks specially curated by the edgy girl group. According to a press release, the first shade, chosen by Caroline, is a pungent matte red, and the second, chosen by Aino, is a deep cobalt color. The red and blue lippies are going to give Kylie Jenner's new blue Lip Kits some major competition.
If you're already dying to get your hands on these babies, you won't have to wait long. The new Artist Rouge lipsticks are available starting July 2016 at MAKEUPFOREVER.com, so you can snag them just in time for all your Independence Day festivities.
Check out the gorgeous colors.
Such a rich, gorgeous blue that basically screams summertime.
Every girl needs a staple red in her makeup bag, and this one looks so perfect.
The packaging is pretty freaking cute, too.
The colors seem to really capture each of their personalities, don't they?
The gals flaunt their new signature lipsticks in a new music video for their hit song "Emergency," and the hues looks super cool against the neon background.
I'm totally digging how they fused music with makeup here — and I can't wait to snag me some lipstick.
Images: Make Up For Ever (5); MakeUpForEverOfficial/Instagram (2)