9 Expert Anti-Acne Steps To Follow Before Bed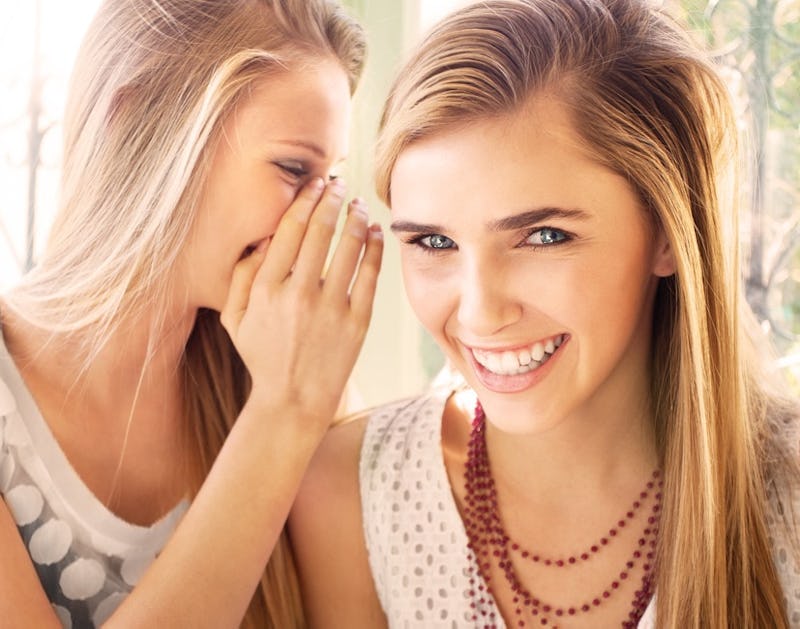 Acne is no fun. With so many causes like stress, hormones, genetics, diet, and even sleeping habits, it can be hard to be optimistic that it can clear up. However, there are a few expert ways to get rid of acne fast before a big event that will make a huge difference in clearing up breakouts overnight. Go ahead, fight acne before bed — with a few insider tips, you'll be breaking your breakout cycle before you know it.
I spoke with Dr. Kally Papantoniou, a cosmetic dermatologist, to determine what the best steps to treating acne before bedtime are. She said, "The nighttime regimen should not be too complicated, or otherwise you will fall off the bandwagon and not have time to apply everything." She said most people's skincare plans at night should be broken down into four steps: cleansing, toning, acne medication, and then moisturizer.
So, take advice from a professional, and keep things simple — but be sure not to skip any steps. Dr. Papantoniou said her patients sometimes leave out a step, "They forget to cleanse properly and apply their acne medications every night. Being consistent provides the best results, and if you become repetitively forgetful, this could lead to poor response." Make sure you're getting your before bedtime skincare routine right. By incorporating a few products into the routine that will help make your skin healthier, you'll be waking up to a clearer complexion in no time.
1. Keep Harmful Bacteria At Bay By Changing Your Pillowcase
O osilk Mulberry Silk Pillowcase, $19, Amazon
"Unclean pillowcases become breeding grounds for bacteria that love the oils and dead skin cells that have accumulated," said Dr. Papantoniou. Choose a natural fiber like cotton, that won't irritate the skin, and make sure to wash your pillowcase each week to kill the bacteria.
2. Remove Makeup With A Towelette
Caraway Epielle Makeup Remover Towelettes (60 Counts, Pack of 4), $15, Amazon
Use a gentle makeup remover towelette to cleanse your face. Dr. Papantoniou says that you shouldn't over-wash your face, so a wipe that removes makeup and provides a deep clean to your face without drying it out is something you should be looking for. This one is hypoallergenic and oil-free. It has vitamin E to leave your skin feeling soft, too.
3. Use A Natural Cleanser That Also Fights Acne
Christina Moss Naturals Facial Wash , $22, Amazon
I asked Dr. Papantoniou what was a common habit that contributed to acne, and without a beat, she said forgetting to wash your face each night: "We develop a build-up of dead skin cells and bacteria during the day, and this needs to be removed every night before bed." Use a gentle cleanser that won't dry out your skin, all while working to remove dirt from your skin and pores.
4. Exfoliate Skin With A Facial Brush To Unclog Pores
PIXNOR Facial Brush (7 Brush Heads), $13, Amazon
Exfoliating your skin is very important, as it helps to remove dead skin cells that can cause bacteria to form on your skin. Using a facial cleansing brush can help to loosen dirt, increase circulation, and leave you with brighter, clearer skin. This one is lightweight and compact enough to take with you wherever you go, so your skincare routine won't suffer — not matter where you are.
5. Cleanse Skin With An Alcohol-Free Toner
Thayer Alcohol-free Rose Petal Witch Hazel, $9, Amazon
Alcohol can cause your skin to dry out, so look for a toner that doesn't contain any. Witch Hazel is a natural ingredient that treats acne and reduces the inflammation your current breakouts could be causing. It refreshes your skin without using any harmful ingredients that may cause irritation.
6. Introduce Vitamin C Into Your Routine With A Serum
Alina Skin Care Vitamin C Serum, $25, Amazon
Dr. Papantoniou explained to me that vitamin C is an antioxidant that is so strong, it helps to repair damage and promote healing. This is best done at night because it's then that your skin has the best chance to soak up the vitamin C and begin the healing process. This serum is super-hydrating, as it also has hyaluronic acid and aloe inside of it to moisturize your skin.
7. Eliminate Blackheads With A Sulfur Acne Treatment
Sulfur Ointment, $8, Amazon
If blackheads are your problem, another good solution is to reach for a sulfur based ointment. It will help disinfect skin, which will get rid of the bacteria that causes acne and blackheads. Pores will no longer be clogged. Sulfur products are gentle on the skin, but they can be drying, so make sure to use lotion while treating your skin with it.
8. Clear Up Skin Overnight With A Retinol Serum
Acne Treatment With Retinol, $19, Amazon
"Retinol or Retinoic acids are best used at night and help regulate our skin to prevent acne and reduce black heads," says Dr. Papantoniou. A formula that will banish pimples, blackheads, whiteheads and any other form of acne you can think of will contain retinol. This one also includes salicylic acid, niacinamide, vitamin C and hyaluronic acid, which makes it the ultimate acne fighting serum.
9. Don't Forget To Moisturize!
OZ Naturals Retinol Moisturizer Night Cream, $27, Amazon
Dr. Papantoniou told me that moisturizing is very important because a lot of acne treatments can dry out skin and cause peeling or flaking. Hydration will help you get the best outcome when it comes to getting rid of acne. A formula that contains retinol, vitamin E, and shea butter will fight acne, all while leaving your skin feeling smooth and soft to the touch.
Bustle may receive a portion of sales from products purchased from this article, which was created independently from Bustle's editorial and sales departments.
Images: Pexels (1); Amazon (9)