Mascara Hacks For Getting Dramatic Lashes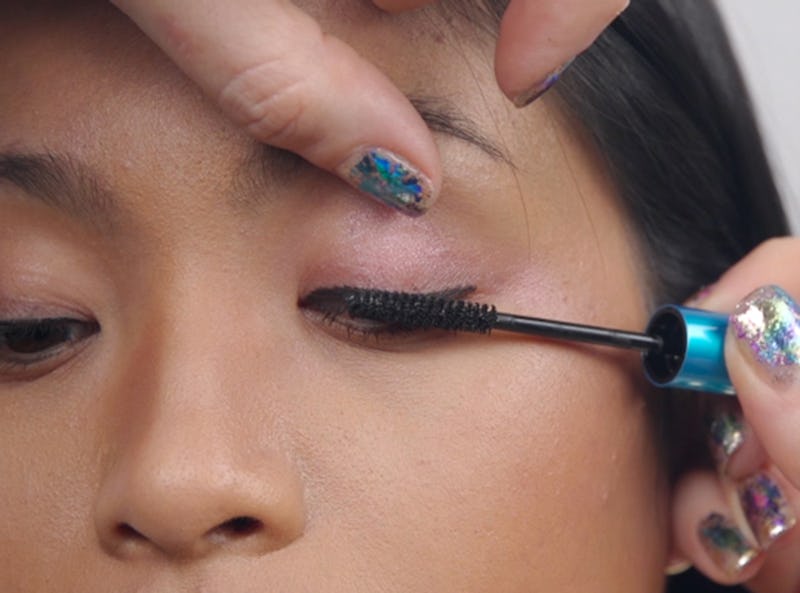 Speaking from personal experience, mascara is one of the first beauty products we experiment with when we start getting into makeup. Getting it onto your lashes can seem pretty straightforward, but it turns out there are plenty of mascara hacks that will make applying the stuff so much easier. I spoke with Keri Blair, a MAC Senior Makeup Artist, who was just full of sneaky little tricks to make your lashes look long and voluminous.
I find good mascara application particularly important — mostly since it's happening to so close to your eyeballs, but also because strategic curling and product layering can make you look more awake, regardless of how long you stayed up watching Netflix. From ways to keep the mascara off your skin to techniques for a bolder color to tricks for reviving an old clumpy formula, all of Blair's hacks are total game changers. Even if you're a mascara veteran like myself, there's bound to be at least one tip in this video that you've never even considered.
Check out the clip below for Blair's best lash-enhancing mascara tricks, then be sure to subscribe to Bustle on YouTube for even more tutorials just like these.
Products Used:
MAC Haute & Naughty Waterproof Lash