Jeffree Star's New Lipsticks Go On Sale Soon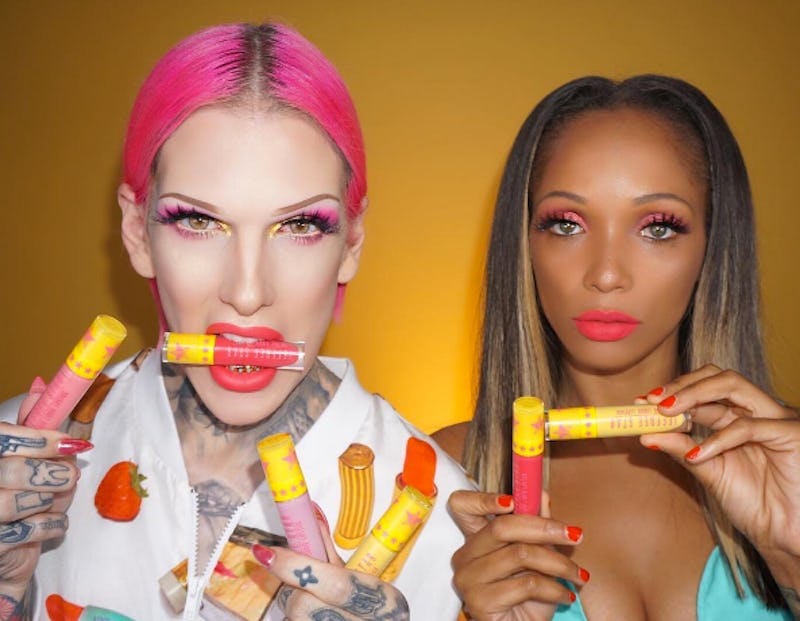 We all love liquid lipsticks, and now one of the best brands in the business is expanding its color collection. Here's when you can buy Jeffree Star's new Velour Liquid Lipsticks. Mark your calendars, because the launch is sooner than you think!
The new colors from Jeffree Star's collection will launch on July 21 at 10 a.m. PST on jeffreestarcosmetics.com. Each of the new Jeffree Star Cosmetics shades will retail for $18, and have the same formulation as the rest of its famous line. The new colors are Nude Beach, a peachy warm light nude, Watermelon Soda, a punchy cool tone pink, (714), a light pink, Virginity, a light lavender, & Queen Bee, a buttery yellow shade. (714) is the only color that is returning from a previous debut, and won't have a watermelon flavor like the other summer shades. According to Star, (714) is also a bit streakier than the rest of the colors, but it was so popular in 2015 that he's bringing it back. I can't wait.
Star's color choices can seem a little "out there," especially with the first yellow to liquid matte lipstick on the market. But Star's lipsticks are made for makeup enthusiasts and beauty pros alike. You can use these shades as liquid eyeliner, mixed in with other colors or formulas, or on their own as a statement.
I can't wait for these babies to go on sale, and if they're anything like the rest of the Jeffree Star Cosmetics launches, they'll go quick! I'm not the only one who can't wait...
Every customer is allowed up to four lipsticks of each shade, so stock up while you can because we may not see these again until next year.
Image: Jeffree Star/Instagram