ColourPop's Churro Has An Official Hashtag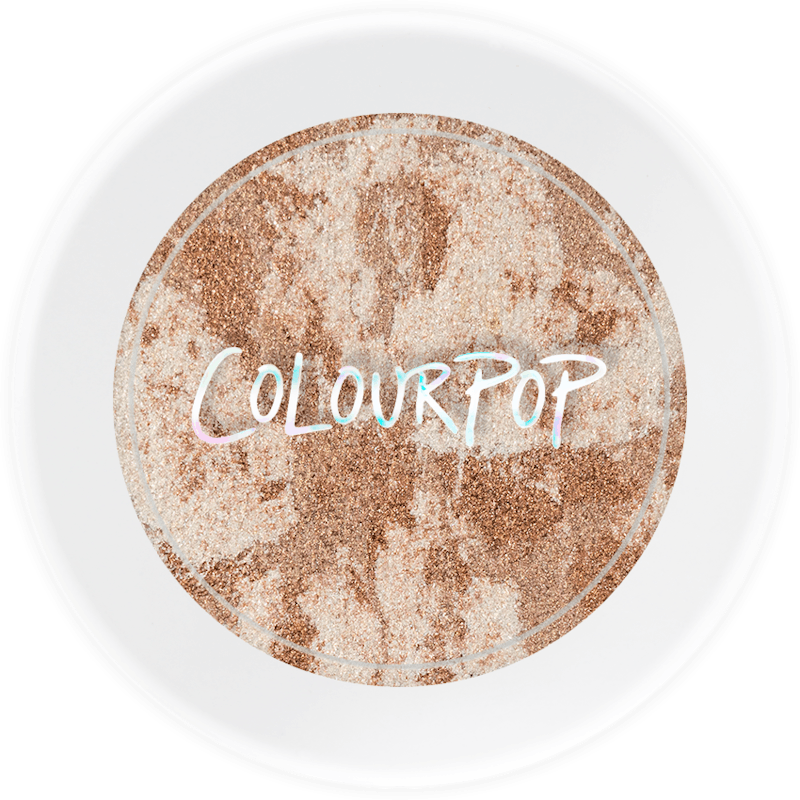 ColourPop Cosmetics is having a really good year. After launching Kaepop, a wildly successful collaboration with Karrueche Tran, and adding metallic lippies to their ever-growing collection of lip products, the brand is now basically responsible for the start of the tie-dye highlighter trend. The #BecauseofChurro Twitter hashtag perfectly captures the social media mania over ColourPop's three-in-one marbled highlighter, Churro, which sold out in just one minute after being released last week. The high demand for the gorgeous product led to a restock that, once again, sold out super fast. So what's a brand to do? Start a hashtag, of course.
In case you're not up to speed on the Churro craze, let me fill you in. It's basically three cinnamon-y shades of gold, copper, and bronze all crammed into one, beautifully packaged highlighter that is almost too pretty for words. No wonder it keeps selling out in a flash. The cosmetics company clearly values their fans' opinions highly, which they continue to show time and time again. How do you think they landed on the name Churro? Fans voted, and they listened. While many are praying for another restock, nothing is guaranteed. For now, then, fans will have to let out their Churro-related feelings via the #BecauseOfChurro hashtag.
I totally get the cult-like following behind this thing. It's freaking beautiful.
Churro Highlighter, SOLD OUT, colourpop.com
Check out some of the best tweets, and prepare to LOL.
Seriously LOL-ing.
But why does it have to sell out so fast?!
When you actually score one, it feels like you've won the lotto.
It's churro time.
This obsession may have gone a bit too far...
When makeup is more important than your boyfriend.
Ain't no shame in a little retail therapy.
Kim K's cry face is so appropriate for this.
This meme is everything.
It's almost too good to be true.
I think that calls for a happy dance.
Let the fandom freakout commence.
Epic mic drop.
Image: ColourPop