Twitter Loves Desi Perkins' Quay Collab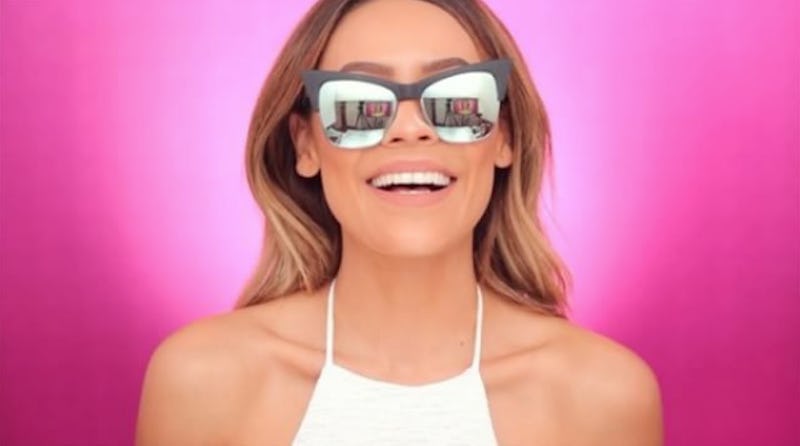 Just when you thought the YouTube collabs were finished, it gets even better. The Quay Austrailia x Desi Perkins sunglasses might be going fast, but that doesn't mean you can't get pumed about them. If there's any doubt in your mind as to how fabulous these sunnies are, the reactions on Twitter will change your mind. Even weeks after the official launch, people are still freaking out about this awesome collab.
If you're not familiar with the beauty vlogger Desi Perkins, then you seriously need to check her out. Not only does she give some amazing makeup advice, but she's completely stylish as well. Of course, you don't have to be familiar with her to recognize how awesome her Quay Australia collab is though. She teamed up with the brand to design four different sunglasses that were a total hit as soon as they hit the shelves. Now they're back at more retailers and causing just as much excitement.
Social media has been waiting for the sunnies to hit stores every since they first sold out. It's not just Twitter that is absolutely obsessed with the launch either. Kylie Jenner is actually a fan of the shades as well. They're not too pricey either. The styles range from $50 to $65 each.
Not excited yet? Then maybe everyone's reactions will. Here are some of the best Twitter reactions to the Quay Australia x Desi Perkins launch to get you ready for some shopping.
This should clear things up about the quality.
Sunnies over everything.
So good that you should share the experience with a friend.
Don't be sad emoji. Go shop the collection in stores.
Someone help a fashionista out!
*Will trade spleen for sunnies.*
Never too many heart emojis.
The sunnies are available at eight different retailers including Nordstrom and Topshop, if you're still looking to buy. I would act fast though, because people are looking to get their hands on them while they can.
Image: desiperkins/Instagram (1)