Calvin Klein's Cotton Bedding Is Here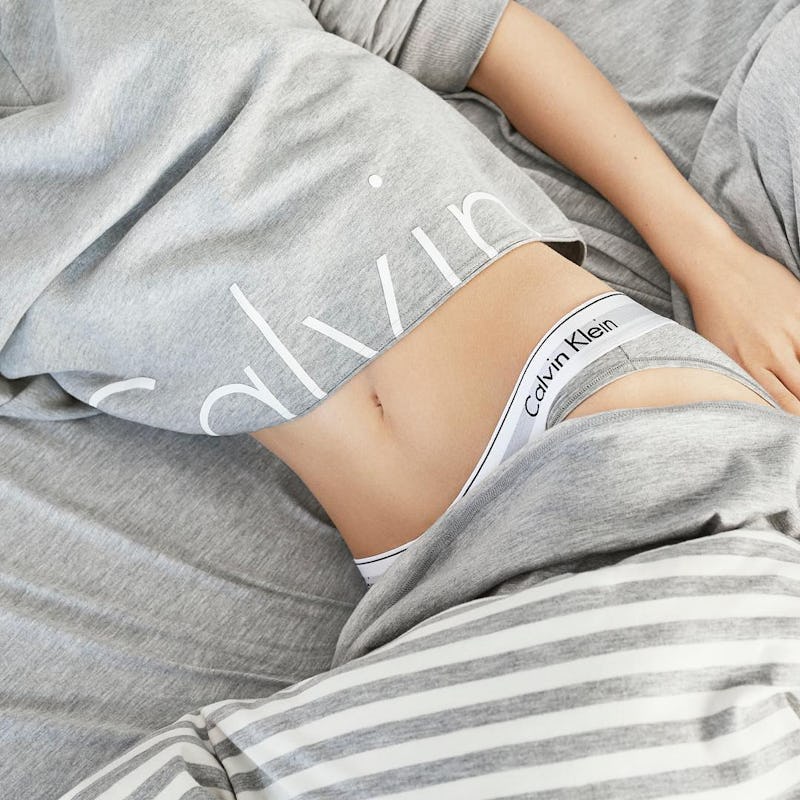 If you love your Calvins, then get really excited, because Calvin Klein just launched a bedding collection inspired by the favorite underwear, so basically, they're giving us one more reason not to want to get out of bed in the morning. If you want to know where to buy Calvin Klein's cotton bedding collection, here are the details on exactly where you can score the ultra-comfy set.
Calvin Klein has maybe the most comfy undies and tees in existence, but they're taking things one step further by launching a cotton bedding collection, and if you didn't already want to spend all weekend in your bed, you're going to want to now. The Modern Cotton Bedding Collection comes in neutral-toned cottons, featuring white and gray stripes as well as solids, so it stays true to the brand's classic, minimalist vibe. It includes all the basics you need — duvets, sheets, and blankets — and the best part is you can mix and match everything to suit your style, so you don't have to buy a complete set of anything. Customization is always better, anyway.
If your all set to go and replace your old, scratchy sheets, you can find the new collection at Bloomingdales in New York City.
But don't panic if you don't live in the vicinity, because starting on Monday, August 1st, the collection will be available at CalvinKlein.com, as well as in stores nationwide.
If you're excited, you're not the only one:
Sweet dreams for real.
Image: ElectrifyMag/Instagram