What Are Reese Witherspoon, Natalie Portman & 4 Other Actresses We've Missed All Year Up to Next?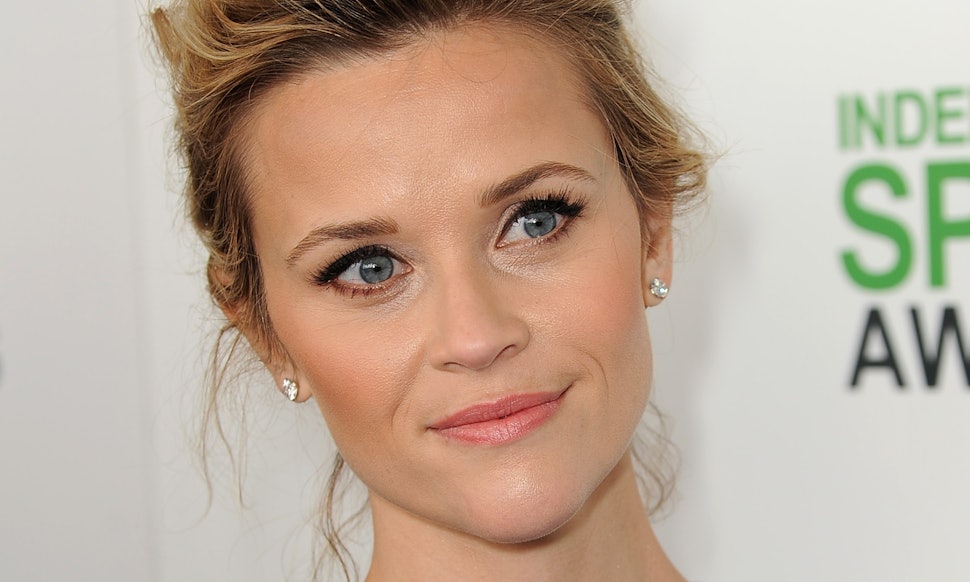 Kevin Winter/Getty Images Entertainment/Getty Images
in the midst of the Oscar night fanfare, we had the treat of spotting some of Hollywood's most powerful actresses, including Angelina Jolie, Anne Hathaway, and Charlize Theron. However, our excitement was due not only to our sincere love for the leading ladies of the silver screen, but also to the fact that we haven't actually seen them in a movie all year long.
Take Anne Hathaway for example. Since she won the Oscar in 2013, we haven't seen her at all. Same goes for Angelina Jolie, whose last film, The Tourist, was four years ago. While Hollywood has been ablaze with a new generation of young actresses, including Carrie's Chloe Moretz and August: Osage County's Abigail Breslin, the seasoned female veterans seem to be taking a backseat.
Fortunately for everyone, these six actresses are making a much-needed comeback in 2014 with multiple films ready for their red-carpet premiere. Take a look at what they have hidden up their sleeves.
Angelina Jolie
The last time we saw Angelina Jolie in a film, it was 2010. Thankfully, she's coming back strong in Disney's Maleficent, which we are both spooked and excited about. Also, she is set to star in Salt 2 in 2015. She is additionally taking the reigns as director of the film, Unbroken, which is also set for release in 2014 and already creating Oscar buzz for the next woman to win a Best Director statue. All we can say is: Angelina's back.
Anne Hathaway
Anne Hathaway has really taken a break since her immense film success in 2013. But, she's steaming ahead full throttle with a new role in Christopher Nolan's Interstellar , which also stars Matthew McConaughey and Jessica Chastain. The three play space explorers who discover a wormhole that may transform the process of human space exploration. Looks like Gravity started a trend.
Reese Witherspoon
Reese Witherspoon has several film projects underway, but we're most excited about her debut in Wild, a biopic that chronicles the life of a woman who decides to take a 1,100 mile hike by herself to overcome a catastrophe. Witherspoon looks completely stripped down for this role and we think we hear the buzz of an Oscar nomination already.
Image: Fox Searchlight Pictures
Drew Barrymore
The last we saw of Drew, she was playing with whales in 2012's Big Miracle. We understand Barrymore has been busy being a pregnant person, but we dearly miss her. Thankfully, she's making her much-needed return in Blended alongside former co-star and funny man, Adam Sandler. Much like 50 First Dates, Barrymore and Sandler play two characters that meet on a blind date and do not hit it off. Then they get stuck together with their children on a camp in the wilderness. Can't wait to see how it all plays out.
Image: Warner Bros
Natalie Portman
So, Natalie Portman was in Thor in 2013, but that was it as far as acting went last year. Sadly, it looks like we're going to have to wait until 2015 to see Portman again, as her next film is set to premiere then. However, boy does it look good. Her next project is titled, Knight of Cups, with a cast that includes Freida Pinto, Cate Blanchett, Joe Manganiello, Christian Bale, and Antonio Benderas. While the adventure plot revolves around an FBI agent, we're more focused on this dynamic cast. It looks like the best of Hollywood just leaked onto the cast list. We're definitely not complaining.
Charlize Theron
We last saw Oscar winner Charlize Theron in 2012 in Prometheus, but she is set for a full return in 2014 in Seth MacFarlane's comedy, A Million Ways to Die In The West, also starring Sarah Silverman, Amanda Seyfried, and Neil Patrick Harris. With an all-star cast and a seemingly interesting new role, we're sure Theron will knock this out of the western park. The film is set for release on May 30, 2014.
Image: Universal Pictures