22 Of The '90s Most Toxic On-Screen Guys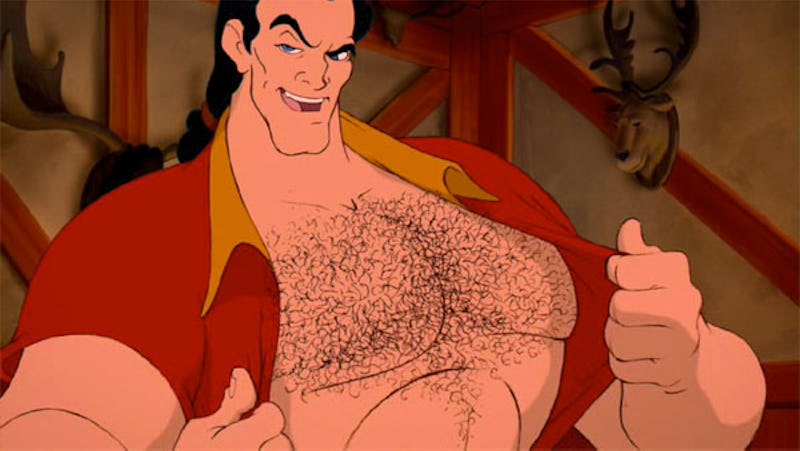 Growing up, I definitely had the fantasy of dating the "bad boy." You know the one - you meet a guy who's probably trouble, but you hope that through your charm and feminine wiles, you change him for the better. The only problem? That scenario remains a cliche trope for a reason: you can't change the bad boy, and often, said guy grows up to be a truly toxic man. This type of guy is so familiar that he's been glorified in movies again and again — think Warner from Legally Blonde and Edward Cullen from Twilight. And '90s movies? They were full of toxic men.
You might not have understood just how bad these guys were when you first watched the movies, as sometimes, you don't realize that someone is toxic until it's way too late. Other times, though, you recognize that a guy is toxic right away, but no matter how it happens, one thing is for sure: toxic is toxic and it's better to stay away. No era did toxic men better than the 90s, whether it's because of the fashion, the newer technology, or some combination of everything. Whatever the reason, there were toxic men aplenty in '90s movies, and in case you needed a cheat sheet, I've provided a list of the 22 most toxic men from '90s movies. Prepare for some gross throwbacks.
1. Caledon "Cal" Hockley — Titanic
Not only was Cal toxic, rude, dangerous, annoying, and a complete jerk, but he also had no taste when it came to art.
2. Elton — Clueless
A toxic, spoiled, brat.
3. Anakin Skywalker — Star Wars: Episode One — The Phantom Menace
No one can kill a Jedi, Ani, but you grow up to be the worst person in the universe so...
4. Tyler Durden — Fight Club
So beautiful, yet so crazy and toxic and completely unhinged.
5. Scar — The Lion King
I know he's technically a lion but he killed Mufasa and tried to take over the pridelands and that's toxic AF.
6. J.D. — Thelma & Louise
Don't let his good looks fool you — he'll seduce you then rob you blind. Toxic to the max.
7. Jim — Edward Scissorhands
Nobody picks on Edward Scissorhands and gets away with it, you jerk.
8. Bodhi — Point Break
I totally get and respect your motives, dude, but there are better ways to going about making change. You're just a tad too toxic for my taste.
9. Keyser Soze — The Usual Suspects
A true icon of toxicity and manipulation. Bravo.
10. Carl Bruner — Ghost
Obviously. This Ghost villain is pure toxicity.
11. Gaston — Beauty & The Beast
The embodiment of what happens when literal toxic waste becomes sentient.
12. Shooter McGavin — Happy Gilmore
A real sub-PAR excuse for a man. See what I did there? A little golf humor.
13. Joey Donner — 10 Things I Hate About You
Just because you're pretty, it doesn't mean you get to be a jerk. You deserved what you got, Joey.
14. Sebastian Valmont — Cruel Intentions
Maybe he did "turn himself around" by the end, but Sebastian oozed toxicity.
15. Wooderson — Dazed & Confused
He preys on underage girls. Goodbye.
16. Stifler — American Pie
I know he might seem like the "funny" friend, but his actions are actually pretty toxic to the rest of the people around him. Hopefully, Stifler grew up a bit.
17. Hannibal Lecter — The Silence Of The Lambs
Yeah, idk but I think there's something pretty toxic about cannibalistic serial killers, don't you?
18. Dorian Tyrell — The Mask
An aspiring mobster who's more gross than hot. Also, his actions are so toxic that they push the girl he loves right into the arms of the man he hates. Sorry not sorry, Dorian.
19. Dr. Evil — Austin Powers
There is literally nothing appealing about Dr. Evil. He is so gross, so toxic, so not nice that it's almost... comical?
20. Colonel Nathan R. Jessup — A Few Good Men
Absolute power corrupts absolutely. Didn't you know that, Colonel?
21. Romeo — Romeo + Juliet
This one may get some haters, but listen, there is nothing romantic about a guy who was in love with a different girl only hours before meeting you. All of his behavior is insanely toxic. Don't mistake his charm for anything other than selfishness.
22. Tony Perkis Jr. —Heavyweights
Anyone who tells people they're fat and gets off on it is a horrible human. Attention Tony: you are toxic. Deal with it.
And there they are, the 22 most toxic men from '90s movies. Some, of course, are worse than others, but I think they all have one thing in common: they're to be avoided at all costs.
Images: Giphy (22); Buena Vista Pictures