Sadly, 'The Bachelor' Wasn't Announced On 'ATFR'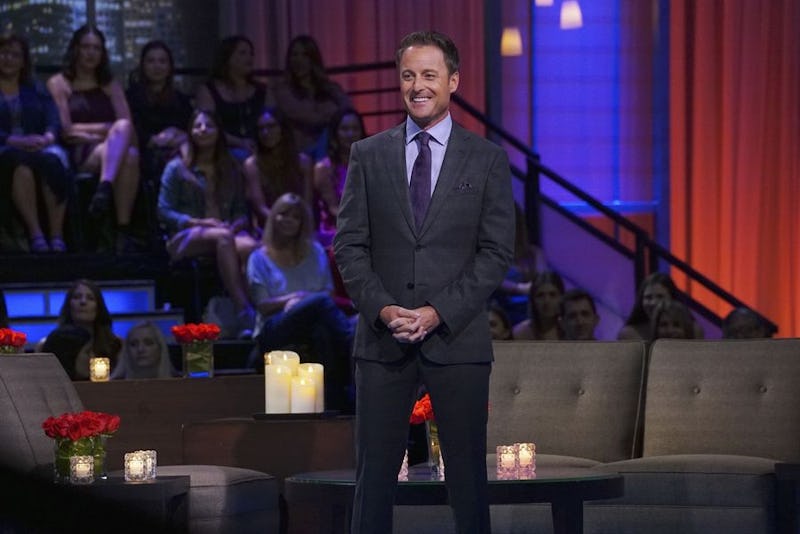 While it's true that the main purpose of The Bachelorette: After the Final Rose ceremony is dedicated to seeing the newly engaged couple and how they're doing months after filming ended, there was a big part of me that was also hoping the show would break tradition and also announce who the next Bachelor is by the end of the hour. But alas, it seems this wish was not meant to be fulfilled. Chris Harrison asked JoJo and Jordan every question under the sun, but at no point did he reveal who the next rose distributor would be, which means we're going to have to wait a little longer to get that final answer. So why wasn't The Bachelor announced on After the Final Rose is a question you may be asking yourself.
Usually, ABC likes to wait a few weeks after a season has come to a close before making that grand announcement. For example, Ben Higgins was announced as the new Bachelor roughly a month after Kaitlyn Bristowe's season of The Bachelorette. So odds are, we'll have to wait roughly the same amount of time to find out who will be next up in the Bachelor spotlight. The announcement could come during the finale of Bachelor in Paradise to fill the break between seasons with speculation and excitement.
Many believe the Bachelor will either be Luke or Chase, given how much "The Men Tell All" seemed to focus on the two of them. They both received equal amounts of couch time with Chris, and Luke even made the very telling remark that he's ready to love again. (That's a pretty great Bachelor soundbite, don't you think?) Even Chad made a plea as for why he should be the chosen one. (No, just no.) But regardless of who it ends up being, I have no doubt that it'll prove to be another exciting season and leave us all asking the same exact question: is it January yet?
Image: Byron Cohen/ABC