Meet Kendrick David Evans From 'My Last Days'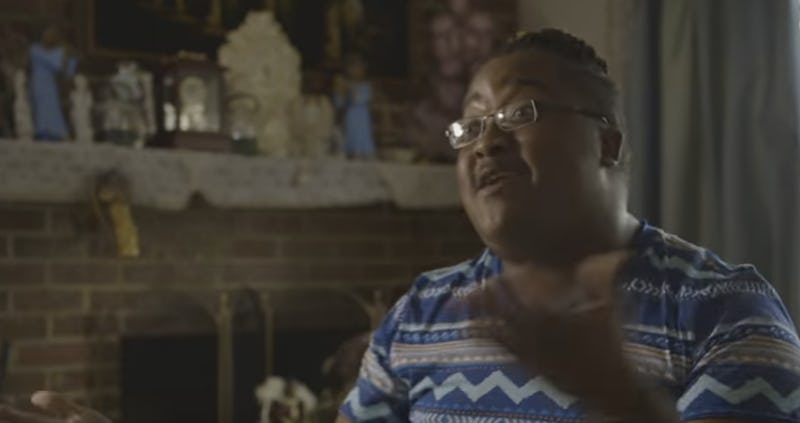 Some people fall apart upon hearing bad news, the brave souls from the CW's new docu-series, My Last Days, have chosen to become stronger. The series focuses on the tales of a group of men and women with terminal illnesses. This isn't a typical story meant to make you cry and bring you down, though. This series is one of the most inspirational and uplifting things you will see. One such warrior is Kendrick Evans. The 25-year-old gospel singer was diagnosed with a rare form of sleep apnea that will kill him in three years according to doctors.
Evans is a special soul. In 2012 he was diagnosed with this terminal illness and told that he stops breathing up to 100 times during the night. Can you imagine that? According to the New York Post, Evans now sleeps with a BiPAP machine to help him continue to breath during his sleep. It's not a complete cure and it doesn't work all night long but it at least allows him to have less episodes of breathless sleep. Here are a few tidbits about this amazingly brave man and his ability to live life to the fullest, despite his illness.
He Chose To Sing
He was given the option to have a tracheal tube inserted into his throat to possibly prolong his life and give him a different prognosis. This could ruin his voice, though, and probably end his singing career for good. Evans chose to forego the surgery, much to the chagrin of his friends and family. He told the New York Post, "I would rather die without the surgery and be able to still sing in my regular voice and still travel. At first [my parents] . . . thought I was being rebellious. But where we're at now, they understand."
He Just Recorded A Song
Evans is a gospel singer and recently recorded a song called, "I Talked it Over" with BeBe Winans.
His Faith Strengthens Him
Evans' faith is admirable. He truly looks at each day as a real gift and uses faith and gospel to encourage others to live life with love and purpose. One look at his social media updates and you will want to do something amazing, because he makes you believe that you can.
He Battled Depression
According to the New York Post, once Evans was given the prognosis of only three years to live, he battled severe depression and actually attempted suicide.
His Choice To Decline Surgery Was Controversial
His family and friends were not all completely on board with his choice to decline surgery for his sleep apnea. Luckily it seems like most now respect his choice to maintain his voice. Continuing to sing is the most important thing to this artist.
Today, Evans is a real beacon of hope and flourishes in the music world. With his new single out, he is performing his music live and continuing to inspire us with every note.
Image: The CW